Ten Questions From Ten Pieces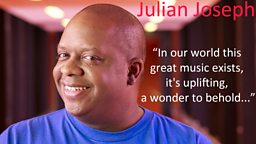 1) When did you decide that you wanted to become a professional musician?
When I was sixteen and did work experience in a bank. Music had already chosen me and working in an office environment, although a pleasant and supportive one, was not how I envisaged my working life.
2) Was there a person who most encouraged you as a fledgling musician?
All of my teachers, but my mother especially took my ambition seriously and matched it with practical guidance about being focused and treating my intention with the thinking and preparation it deserved.
3) Tell us one thing that nobody knows about you?
That's why nobody knows because I've not told anybody. Some do know but, I love the game of basketball and call it the jazz of sports!
4) What do you most enjoy about being a Ten Pieces Ambassador?
Meeting the children who get the opportunity to revel in the sound of fantastic music inspired by the creations of the magnificent composers.
5) What is your favourite piece of the Ten Pieces repertoire and why?
My favourite changes amongst most of the pieces. It's the Haydn Trumpet Concerto or Wagner's 'Ride of the Valkyries' or 'Dies Irae' and 'Tuba Mirum' from Verdi's Requiem or Bernstein's 'Mambo', Bizet or Bach it's hard for me to have one favourite!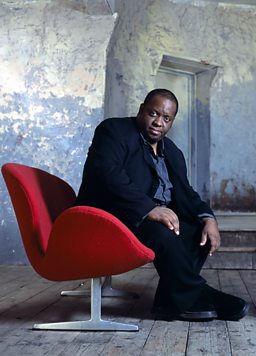 6) Do you have any tips for people who are stuck for inspiration to create their own pieces for the Ten Pieces Creative Uploader?
Just start, don't wait for inspiration. Most things in life don't happen by waiting for inspiration. Create something [from a rhythmic or melodic or visual or movement (dance) idea etc...] and let inspiration meet you along the way.
7) Why would you encourage people to listen to more classical music?
When you do discover or know something great, you want to share it. In our world this great music exists, it's uplifting, a wonder to behold, an example of just what's possible when you put your heart and soul into music and most of all, the music just sounds amazing - we have to share it.
8) How do you prepare for a show or a performance?
Practise my instrument, playing the pieces that I've envisioned for the performance, rehearse with the other musicians in my band, and shape the music to our collective satisfaction until we're ready to present our music in public.
9) Which of the Ten Pieces composers would you most like to collaborate with?
Each and every one of them as they have their own flavour, sound and musical point of view which would inspire, influence and shape different creations from me.
10) If you could have your birthday dinner with 10 famous musicians from any point in time who would you choose?
Bach, Beethoven, Charlie Parker, Duke Ellington, James Brown, Jimi Hendrix, Sergei Prokofiev, Jaco Pastorius, Thelonious Monk, Zakir Hussain and many more...