Julian Joseph introduces the Blues Collection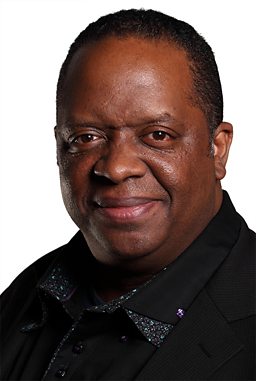 Julian Joseph
Julian Joseph has been hailed as one of the finest pianists to emerge on this side of the Atlantic. He studied jazz in London before taking up a scholarship at the Berklee School of Music in Boston, Massachusetts and touring with jazz legend Branford Marsalis. Julian is known as a prodigious composer and arranger, a respected bandleader, an inspirational collaborator and educator, and a highly engaging broadcaster for BBC Radio 3. His works have been performed by the Halle and BBC Concert orchestras, as well as the 2012 Cultural Olympiad.
I came into musical consciousness when I was around ten when I fell deeply in love with jazz, but the element in jazz that attracted and still attracts me is the blues element, they're wholly intertwined.
A love for any black music means a love for the blues as that is tied up in all of it and it's something that runs through all the music that I love. The sounds of people like Sonny Boy Williamson, Muddy Waters, Robert Johnson, the early sound of Delta blues is the thing that really gets me going. I love that sound: that sense of yearning, the raucousness, its emotional cry, that's what attracts me to it.
My father is a blues singer and when I was young he had a soul band, so I heard music heavily derived from the blues from the time I was born. I'd sit on the stairs and listen to them, the organ, the guitar and drums, and the singing, every day, so it's part of my DNA, it's like mother's milk. When you grow up with that you have to hear it in everything, and that sets a really high standard emotionally for the music you listen to going forward. When I became a professional musician, starting to play festivals I got to meet guys like B.B. King and Buddy Guy. I remember hearing B.B. play live and being completely compelled by the gentle oozing of his guitar phrase intertwined with the singing; and being blown away by the sheer virtuosity and showmanship of Buddy Guy, who just seems to be able to go anywhere.
Blues underpins all the popular music that we take for granted today: it's the bedrock and the catalyst of rock and roll, of where soul went, of the way gospel music progressed, and is for me the important element in jazz. Because blues has that deep root it can go anywhere: as long as you're in touch with that root it can start to develop in a different direction. Like a tree, it has branches: branches come to an end and another branch starts somewhere else, but they all come from the same root. So it's not just about where blues has gone but about where it could go. When you look back on the root it has not really changed that much, and perhaps because of the way that blues re-manifested itself as rock and roll, (which is still popular and is very powerful) that has kept that sacred ground of the blues both very sacrosanct and very accessible. It is an inclusive music: it talks about all subjects, not just the 'My baby done me wrong' thing! Blues speaks to the whole gamut of life, from the dreadful experiences of the African-American to the everyday things too: in fact when Lead Belly (Huddie Ledbetter) sang 'Pick a ball of cotton' he brought out a lightness and an everydayness of that chore, even though that was a hard and horrible chore that was forced upon slaves.
The thing with blues is that it's not rigidly prescribed: there's a certain amount of prescription of form or melody but it's what you do within that that is about conjuring the spirit: the whole of life is improvisation and that's why blues and jazz fit well with the human experience. It's like language, we learn to speak from our parents but then we form our own sentences: they are the same words but we rearrange them to create or convey our own meanings.
This BBC Four Collection can expose everybody to the glory of the sound of the music

Julian Joseph
Sadly today the commercial world works in such a way that most popular music is catering entirely for teenagers and the whole of the industry is geared toward that. For music to be free from all that and really, truly develop, it's up to each individual adult to take responsibility for their musical taste and make the decision whether art and development and culture means anything to them and whether they can find that within the blues. That's an individual's choice, but it doesn't take a major act of enlightenment to know it's worthwhile listening. It takes the leap I guess, to just listen and be a part of it. I think that's what is going to be great about this BBC Four Collection, that we can expose everybody to the glory of the sound of the music and they can be introduced to these artists via the BBC Archive, which is rich. It's got such a beautifully wide handle on the whole of the music, including Sonny Boy Williamson, Muddy Waters, B.B. King, Buddy Guy, all of those. The collection is going to allow people access to more of this music and they can make up their own minds: after all that is what it's about!
I get to work with children at my Jazz Academy and the great thing about children is if you expose them to music they will just get into it, they don't need to think about it or what comes with it: we have to be just as open as that, just allow the music to touch us for the music's sake.
November 2013
BBC Four Collections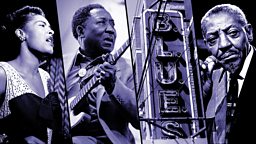 Blues programmes featuring influential musicians including B.B. King and Muddy Waters, available to watch now on BBC iPlayer.