Scotland
Most Consumer Protection legislation mentioned in this guide applies to Scotland as well as to the rest of the UK, although there are some minor differences in civil and criminal processes.
Common law in Scotland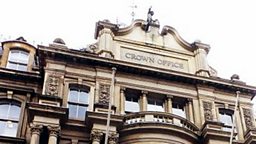 Little of the Supply of Goods and Services Act 1982 applies to Scotland, but consumers do have similar rights under common law in Scotland.
Scottish consumers have some different rights under the Scottish court system, for example the small claims limit is £3,000 compared to £5,000 in England, and Scottish consumers have five years - not six - after a purchase to take civil action if a problem has been discovered.
Local authority trading standards services in Scotland enforce criminal consumer law in the same way as the rest of the UK, and most will also advise or help consumers with civil problems.
Scottish criminal law requires that most evidence is corroborated; that is, evidence is provided from two independent sources.
Find local contacts for Scottish trading standards services at the Society of Chief Officers of Trading Standards in Scotland.
Get in-depth information of Scottish civil court procedures on the Scottish Courts website, including downloadable forms.
Get comprehensive consumer advice for all UK consumers on the Consumer Direct website, who will also refer criminal matters on to local trading standards services.
The contents of this website are not intended to be a substitute for individual professional advice. The content of this section is based on the law applying on 30 November 2012.