Woman's Lab: The Project
What is Woman's Lab?
Woman's Lab is a strand of Woman's Hour where we test out ideas and solutions around an important issue affecting women. Whilst, on the programme we talk and discuss ideas with Woman's Lab we take them out and test them on the street. Our presenters are Gemma Cairney, Michelle Dewberry and Gia Milinovich.
In 2017, Woman's Lab tackled Body Image. The team spent 3 days on the beaches of sunny Margate exploring some practical ways to help us be less judgemental about what we see in the mirror.
This year, our mission is Dating. We want to come up with solutions for women of different ages struggling to find love. We chose Manchester because, according to ONS figures, it's the singles capital of the UK, so where better to find single women who might want to join in the challenge?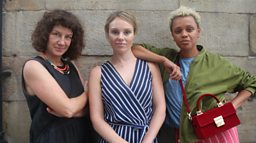 Gia Milinovich, Michelle Dewberry and Gemma Cairney
We've paired each presenter up with a single Mancunian and together they have 36 hours to discover new ways of meeting people, dating and hopefully finding love. On this journey, we hear the presenters and contributors being honest about their dating habits and re-evaluating what they want. We find out what the experts make of their ideas and finally test them out on the streets of Manchester.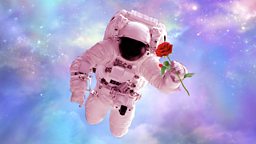 Our 3 single women are:
Fleur, 29-years-old, business development executive. She describes herself as queer and loves writing poetry. She's never had a long term relationship.
Shelly, 44-years-old, entrepreneur. She's looking for an adventurous younger man that doesn't want children.
Sarah, 67-years-old, divorced with two grown-up children. She's looking for a Jewish partner and hates dating apps.
Woman's Lab is fun, creative and experimental, whilst at the same time uncovering important stories and ideas. What's your experience of dating? Do you have some solutions of your own? Please do get in touch and share with us. In the meantime, watch this space to see what the teams come up with…