Top 10 tips for keeping the spark alive after kids
Around one in five people we spoke to for 5 Live's #sextakeover, said that having kids had a negative impact on their sex life*.
Anjula Mutanda is a relationship psychotherapist, broadcaster and Relate ambassador. She's also written a book called 'How to do Relationships: A step-by-step guide to nurturing your relationship and making love last'.
She's given us her top ten tips for keeping the spark alive after having kids...or reigniting it, if it's gone out entirely.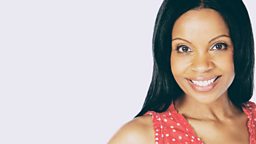 1) Accept the change
"Children, in particular babies, demand constant attention.
It's an ever-changing situation, and you do have to just accept this and make adjustments to your life accordingly.
It might take time to settle in to things, so be patient with yourselves."
2) Make time for one another
"Set a date in the diary to go and have some time together.
Ideally you'd book a babysitter and go for a meal locally, but if that's not possible, it might just be as simple as heading to cafe together for a coffee while the baby naps in the buggy.
It's about having a chance to reconnect away from home."
3) Be active
"Get out of the house together, even for a walk.
Being active together is a positive step and gives you a fresh perspective on things.
Walking is good for exercising the brain and will give you a chance to open up and communicate a bit better, whilst releasing some stress."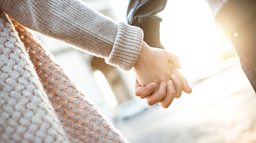 4) The power of touch
"Hold hands, be kind, hug.
Not only can a hug help lower stress but some studies suggest that regular hugs can lower blood pressure, so it's physically good for you; and we also know that small touches can help your mental health too.
You could even have a shower together if you can grab a few minutes away. It's important to continue some sort of physical intimacy, and maintain that connection, wherever you can."
5) Lay some ground rules
"It takes women a while to get their body and brain back on track after having a baby - it's a huge physical and mental upheaval.
But that doesn't mean everything is off limits, forever.
Set clear boundaries and communicate about what you do or don't want from your partner at certain points.
If you feel like you're not ready to have sex, but would like to massage one another, say that and be clear about what you want."
6) Communicate
"Continuous and open communication is key for a good relationship.
You need to be asking one another 'how can we help each other to stay connected and not get out of touch?' and then work out together what you need to do to make this happen."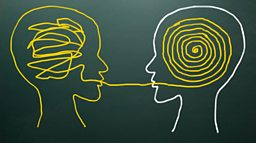 7) Make each other feel wanted
"Make your partner feel desired.
It took being in love and making love to make the baby in the first place!
But let's face it - those feelings are probably hidden under dirty nappies and eye bags.
Remember that your partner will appreciate a nice gesture, and a reminder that you still find them attractive.
It doesn't have to be a grand gesture, it might just be a note on the fridge to say 'I love you'."
8) Be yourselves again
"It might be that by giving each other time to go out and feel like an individual again, you will reignite the spark at home.
Tell your partner to go out with their mates and be themselves again, and then do the same yourself another night.
Having some time doing your own thing is good for you both."
9) Tech detox
"Turn your tech off.
I've been working with a couple and I asked them to film their interactions during the course of several evenings.
They were shocked to see how much time they spent on their phones.
Every evening after the kids went to sleep, they sat on the sofa and stared at their phones.
They were completely taken aback at just how disconnected with each other they had become.
Put your device down and face each other!
Have a normal conversation, you never know where it might lead."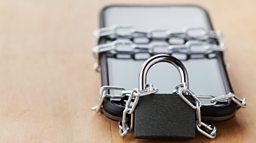 10) Look after yourself
"Time isn't plentiful, but some self care will make you feel good.
Do brush your hair, do look after yourself.
If you feel good, you'll both feel more in the mood."
* ComRes interviewed 2,066 British adults online between 7th and 8th November 2018. The data were weighted to be representative of all British adults by age, gender, region and social grade. ComRes is a member of the British Polling Council and abides by its rules.
Support related to this event