Ten Pieces III: Everything you need to know
Ten Pieces III is using a brand new set of classical pieces to engage children aged 7-14 and inspire them to make their own creative responses to the music.
Find out everything you need to know about this phase of the project, including planned activities, what resources are available, and which pieces are on this year's list.

Activities
Join in with exciting events and activities during the 2017/18 academic year: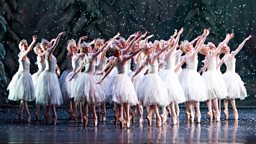 Dancers perform during The Nutcracker. Credit: ROH
Find out more about what to expect and how you and your pupils can get involved below. There will be more events announced throughout the year, including a grand finale in the summer. Make sure you register to be the first to hear about upcoming opportunities.

Resources
Alongside the activities, free teaching resources are available for all 10 pieces from the Ten Pieces III repertoire to help students explore and get creative with the music over the 2017/18 academic year, including: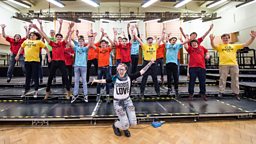 Kerry Andrew with the Ten Pieces Children's Choir


The pieces
You can download or print the repertoire list, explore the resources piece by piece, or find out more about the full set of pieces here:
Find out more
Browse through all of the free teaching resources for Ten Pieces piece by piece, including exciting short films

Teachers and educators can join our email mailing list to be the first to hear updates, handy tips and opportunities