Take part in the Lauren Laverne show
Memory Tapes
Did you ever make a mix tape for somebody? Did they ever make one for you? We've had mixtapes for friends and from loved ones, the soundtrack to breakups, starting bands, songs played in shops to self-help playlists. We want to hear your Memory Tape, simply email us with the track-listing and story behind it: lauren.6music@bbc.co.uk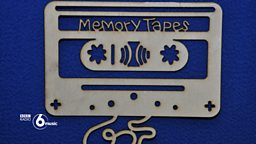 Desert Island Disco
This is your opportunity to get the nation dancing on a Friday morning. Because we're after dance-floor fillers, of any genre.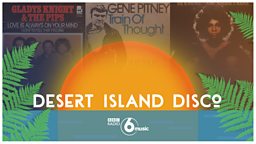 Please e-mail 10-15 tracks to lauren.6music@bbc.co.uk with a bit of information about you and the tracks you've chosen.
Biorhythms
Biorhythms are cycles in your life which affect your abilities in the physical, emotional and intellectual realms. Some people think they are true, some think it's all a load of nonsense.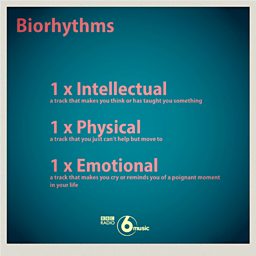 E-mail your trio of tunes to lauren.6music@bbc.co.uk. We're after a physical track to begin with (one that's great to soundtrack running, dancing etc.), a tune that makes you emotional (weep, scream for joy etc.) and to close, a track that makes you feel clever or has taught you something.