My mum went to prison when I was 15
Georgia was a teenager when her mum went to prison. Now 23, she's written about the impact it had on her then, and how it still affects her now.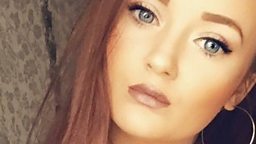 So when you think of a 15-year-old, what do you think?
What comes to my mind is a child just finished school, planning on starting college, about to approach the big 16, a life with no responsibilities other than what to wear each morning and their education.
Well, for me sadly that wasn't the case.
When I was 15 I got a call from my brother which changed my life completely.
He told me that my mother had been given an 18 month custodial sentence in court.
I'd gone to the pre-sentence report and they said it was promising, that she'd probably have a tag, because she has kids.
My dad has always been absent, my mum was everything"
So I didn't go to court.
I thought she'd come home. Instead my sole carer and best friend would be going to prison.
It was a massive shock. My dad has always been absent, my mum was everything.
I'm aware that everyone is responsible for their own actions, but I wasn't responsible for the impact and changes which were about to take place in my life.
The reality quickly hit home that my 16-year-old brother and I were now left to fend for ourselves.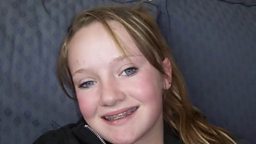 Georgia at 15
A family friend had reached out to social services, but was told we didn't meet the safeguarding criteria because we had older brothers.
My brothers didn't live with us, and they had their things to deal with. They were never even assessed to see if they could look after us.
We were left on our own.
I went from being an everyday teenager enjoying life without a care, to a teenager that now had to grieve the absence of her mother on top of being piled with enormous responsibilities.
Before, my mum's bank card meant chocolate or the chip shop, now I stared at it with a lump in my throat knowing I would have to be the provider.
I felt I was being punished for a sentence I didn't receive"
I had to work out where meals were coming from and make sure there was enough money left for gas and electric.
Shopping trips to Iceland every Thursday became routine.
Drinking every weekend also became routine - I drank to try to forget the pain I was feeling and the reality I was facing. I wasn't a drinker before this, but it became a mind blocker.
I wanted this all to be a bad dream that I could wake up from.
I suffered from anxiety and depression, but nobody asked me, 'do you need that extra support? Do you need help?'
I felt that having a parent in prison, especially your mum, was just so taboo, and hardly spoken about.
I felt so alone, but most of all I felt I was being punished for a sentence I didn't receive.
My mum was let out after five months with a tag. We are still close and I know she feels guilt for what I went through.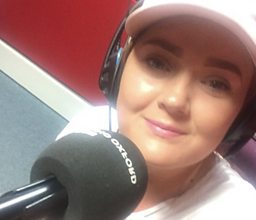 At 23, I still struggle with my mental health.
Even now I have a phobia to any legal authorities. The police and social services petrify me.
I had my son at 18. I thought if I have a baby, he will be mine and he will never be taken away from me. I really do think God handed me a baby when I needed him the most.
To this day, the police and social services petrify me"
I can't even begin to put in to words how much I love both of my sons but my eldest was truly my saviour.
He saved me from the bad path that I never wanted to go down, but I was heading.
He came and gave me every purpose to, strive, achieve and believe in life.
You can see me smiling in the street but I am emotionally affected by it. If I had the help back then, maybe it could have prevented how I feel today.
I hope from reading my story it will raise awareness, and make people realise that stuff like this does really happen.
Click below to listen to more...
Actress Jennie McAlpine, whose dad died last year, investigates for BBC Radio 5 live.

TV journalist Gary Burgess who has ME asks why so little is known about the illness.