6 Music Festival on BBC Playlister
Have a listen to the acts performing at the festival.
We've teamed up with BBC Playlister to bring you a playlist with full length tracks featuring the artists appearing live at the 6 Music Festival in Manchester.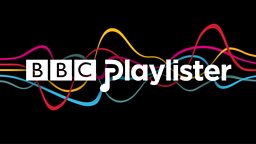 The playlist is available in BBC Playlister on Spotify - Check it out here.
We've selected a mixture of new tracks and some classic cuts for your listening pleasure, from acts including Damon Albarn, The National, Kelis, Franz Ferdinand, Haim, James Blake and more.
With BBC Playlister every time you hear a track by an artist you love on 6 Music you can hit the Playlister 'add' button and add their tracks to your own personal playlist. Find out more about BBC Playlister here