Philip Roth
A look back at the early years of Philip Roth through his own family photos, presented by imagine... and BBC Arts. Discover Roth's childhood in Newark, New Jersey, before Goodbye, Columbus and Portnoy's Complaint set him on the path to become one of America's greatest writers.
In a special two-part film, the Pulitzer Prize-winning author tells his story to Alan Yentob in imagine... Philip Roth Unleashed. Watch part one now on BBC iPlayer.
Kirsty Wark speaks to Roth in July 2011, at his home in rural Connecticut, about winning the Man Booker Prize.

On Radio 4's Front Row in 2011, Roth speaks to Mark Lawson about awards, critics and the Philip Roth tour of Newark.
Arena clips collection

Roth discusses his work in this collection of archive clips from Arena. First broadcast in 1993 to mark the publication of Operation Shylock and Roth's 60th birthday.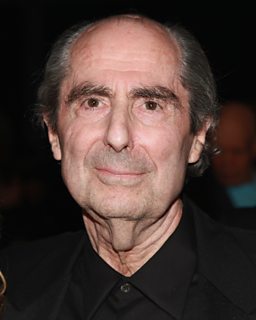 Philip Roth (Getty)
About the author
One of America's greatest and most divisive writers, Roth's career spans 27 novels and has seen him win almost every major literary prize.