Team Pudsey Challenges have arrived!
We're delighted to announce our brand new fundraising events series, Team Pudsey Challenges.
Building on our partnership with inflatable obstacle course experts Gung-Ho!, we've joined forces with more of the very best event providers to bring you a host of new and exciting fundraising opportunities throughout the year.
From Half Marathons to Everest Base Camp
Whether you're looking for a personal challenge, a fun day out with friends and family or a once in a lifetime experience, we've got you covered.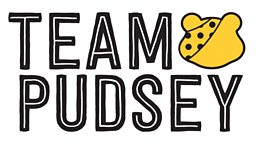 Choose your perfect fundraiser from our:
• Gung-Ho! 5K Fun-Runs
• UK Half Marathons
• International Cycling Challenges
• UK & Overseas Trekking Experiences
When you join Team Pudsey, you'll receive some exclusive Pudsey goodies and your all-important sponsorship pack. We'll be there for you in the build-up to the big day too, with everything you need to run, walk, cycle, trek or bounce your way to fundraising glory.
The best bit? The difference you make
Each challenge offers a unique experience, but most importantly they are an opportunity to support disadvantaged children and young people.
The money we are able to raise through fundraising is essential to supporting our cause, allowing us to fund over 2,400 projects at any time across the UK. In the last year, we were able to change 480,000 young lives with the help of our supporters.
By joining Team Pudsey and raising money you will be key part of that support, making a difference to those that need it most.
Get started by visiting our challenge page