Haunted by Helmand
By Toby Harnden, author of Dead Men Risen
'The Lost Platoon' is the story of two dozen or so men from the Welsh Guards who, in 2009, found themselves in an Afghan fort deep in the Helmand badlands cut off from their comrades, with inadequate equipment and uncertainty about their mission.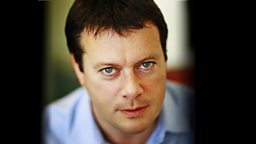 It is a tale of war, leadership and death but also, remarkably, of love - for each other and, at one level, of war - that centres around a single day when the platoon was ambushed by the Taliban.
'You love each other basically,' says Lance Sergeant Leon Peek, describing the bond he and his comrades shared. Peek had to lead the platoon back to the fort, surrounded and under fire, when its commander Lieutenant Mark Evison was mortally wounded.
'I love that weapon,' says Guardsman Stuart Gizzie, who was shot in both legs, talking about his rifle. Later on, he adds: 'I loved the f---ing feeling I did, I just loved getting shot at, obviously not in that way but the feeling, the adrenaline rush.'
I first met Peek in Helmand in 2009 shortly after the incident. I visited him again in Aldershot and in his home town of Tonyrefail in the Rhonda Valley while researching my book 'Dead Men Risen'. When the book won the Orwell Prize in May this year, he was my guest at the ceremony in London - he had been demoted to lance corporal for fighting and was about to be discharged from the Army due to PTSD.
Peek, Evison and 7 Platoon take up two chapters in 'Dead Men Risen' and I have lived with their story for more than three years.
But the jerky video footage, shot by the soldiers themselves with 'helmet cam' devices, juxtaposed with their reflections on that day while sitting in their homes, makes 'The Lost Platoon' a documentary of such raw power that it moved me to tears and set my mind racing with fresh questions about how and why.
Framing the film is the achingly poignant and perceptive diary of Evison - a voice from the grave - read by actor Benedict Cumberbatch. 'The most frustrating thing is that they take us on, on their terms,' he writes soon after arriving at Haji Alem fort. It is 'almost impossible to identify the firing points' used by the Taliban and 'without that knowledge I cannot make decisions and am fairly useless'.
Just as ominous is his comment: 'There is a definite lack of steer from above as to how to play this one. I am yet to be given a definite mission and clarity as to my role out here.'
On 9 May Evison and his men set out from the fort to investigate dusty compounds being used by the Taliban. Almost immediately, however, things start to go wrong. The satellite radio won't work - it takes two weeks for spare antennae to be sent down - and the back-up Bowman radio keeps cutting out.
The result is that when Evison gets hit the platoon cannot call in mortars and Apache helicopters. Suddenly, the Taliban, with their AK-47s and tactics little changed from fighting the British in the Nineteenth Century, hold all the cards.
What follows is a desperate struggle to save Evison's life and to get back to the fort. This is war at its most chaotic and intense. The helmet cam footage records the bullets whizzing by, the soldiers swearing and struggling to understand what is happening.
It is believed that Evison is shot in the hand but it soon becomes clear his condition is much more serious. The radios cut out as Peek reports the casualty. The wrong helicopter gets sent and we are left with the haunting sound of Evison bleeding to death in a corner of the fort and his men desperately trying to help him and crying out for a helicopter as he tells them: 'I'm going down.'
It's still unclear why it took one hour and 23 minutes to get Evison, a charismatic officer adored by his men, back to Camp Bastion after he had been shot.
But while 'The Lost Platoon' does not deal with politics or grand strategy it subtly makes the viewer ask questions about why the platoon was there and what they were doing.
'I seem to be the only one here who believes that war might not be the answer to this particular problem,' Evison had written in his diary. 'We must work on relationships with the Afghans if we are to build a future for them.'
The only civilian we see in 'The Lost Platoon' is a dead one caught in the crossfire during a previous patrol. After that, there were no locals around to build relationships with.
The baby-faced Lance Corporal Luke Langley is seen at home in North Wales playing with his young daughter and saying: 'I've killed people. You wouldn't really think that to look at me but I have I've killed people and I've seen my mates get hurt and I've seen my mates die for this country and sometimes I do ask myself is it all worth it?' Langley is currently back in Helmand for a second tour.
Peek, a born fighter but now out of the Army, seems adrift and is having difficulties.
'Some nights I'm lucky to get an hour's sleep,' he says. 'Any bang I jump. Your body just goes hot. I used to start shaking, your stomach is turning. You feel angry. You have sort of flashbacks, you have nightmares. But it's not just nightmares of that place; it's like day to day.'
Watching the soldiers talking now, the most remarkable thing is their eyes. Some of them stare straight ahead, as if challenging the world on the other side of the camera to understand what they've been through. Others glance downwards or their eyes dart from side to side. Sometimes their eyes seem close to tears, sometimes almost empty of emotion.
The 'Our War' title of the series refers to the shared experience of the soldiers, viewed from their helmet-level perspective. But the war in Afghanistan is also collectively ours as a society.
The film asks implicitly why we sent these men to Helmand and whether, during this period of the war, we gave them the tools they needed.
Every bit as important though is another unspoken question: now they've done what we asked them - and more - how will we look after them as they grapple with the horrors they will have live with for the rest of their lives?
Toby's book, Dead Men Risen, won the 2012 Orwell Prize
Find out more about the award winning author and journalist at his personal website.

The Mark Evison Foundation was set up in 2009 to promote the personal, mental and physical development of young people.