The BBC National Short Story Award Shortlist 2015
The winner of the 2015 BBC National Short Story Award has been announced. Find out more about him and the other nominees.
Jonathan Buckley studied English Literature at Sussex University and King's College London After working as a university tutor, stage hand, maker of theatrical sets and props, bookshop manager, decorator and builder, he was commissioned in 1987 to write the Rough Guide to Venice & the Veneto.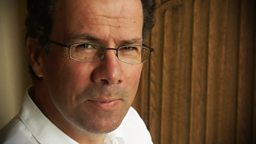 Our breathing has become harmonious and hushed. The circle is receptive."

From Briar Road
His first novel, The Biography of Thomas Lang, was published by Fourth Estate in 1997. It was followed by Xerxes (1999), Ghost MacIndoe (2001), Invisible (2004), So He Takes The Dog (2006), Contact (2010) and Telescope (2011), Nostalgia (2013) and The River is the River (2015).
From 2003 to 2005 he held a Royal Literary Fund fellowship at the University of Sussex, and from 2007 to 2011 was an Advisory Fellow of the Royal Literary Fund. He also works as a freelance non-fiction editor.
Winning story: Briar Road
When their daughter goes missing, a desperate family enlist the help of a clairvoyant to shed light on her fate. Yet their encounter with this visitor puts them all under immense strain.
The other shortlisted writers were
Tahmima Anam (Garments)
Tahmina Anam is an anthropologist and novelist. Her debut novel, A Golden Age, was winner of the 2008 Commonwealth Writers Prize for Best First Book. In 2013, she was named one of Granta's Best Young British Novelists. She is a Contributing Opinion Writer for The New York Times and a judge for the 2016 Man Booker International Prize. Born in Dhaka, Bangladesh, she was educated at Mount Holyoke College and Harvard University and now lives in Hackney, East London.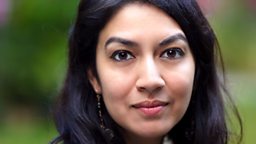 One day Mala lowers her mask and says to Jesmin, 'my boyfriend wants to marry you.'

From Garments
Nominated story: Garments
Three 'garment girls' in Bangladesh attempt to find love, security and honour amidst the brutal reality of their lives. Unsentimental and direct, this story of female friendship was inspired by the tragic collapse of the Rana Plaza in Dhaka in 2013.
Lavinia Greenlaw (The Darkest Place in England)
Lavinia Greenlaw is a writer who lives in London. She has published five collections of poetry, most recently A Double Sorrow: Troilus and Criseyde (Faber 2014). Her other works include two novels and the memoir, The Importance of Music to Girls (Faber 2007). Audio Obscura, her immersive soundwork for Artangel/Manchester International Festival won the 2011 Ted Hughes Award. Her first short film, The Sea is an Edge and an Ending, a study of the impact of dementia on our sense of time and place, drawing on Shakespeare's Tempest, will premiere at the Estuary festival in September 2016.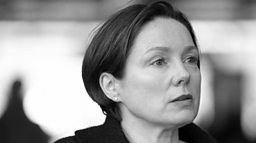 A girl like you walking home alone is better off in the dark. Under streetlamps you might as well be in a shop window, there for the taking

From The Darkest Place in England
Nominated story: The Darkest Place in England
15-year old Jamie yearns for something to happen to her in the village named the 'darkest place in England'. An accidental encounter with a stranger bearing flowers becomes the trigger for a tender story fringed with danger, where Jamie's quest for 'brightness' becomes transformative.
Hilary Mantel (In a Right State)
Hilary Mantel grew up in Derbyshire and was educated at the LSE and Sheffield University. Her novel Wolf Hall is about Thomas Cromwell, chief minister to Henry VIII. It won the 2009 Man Booker prize, the inaugural Walter Scott prize, and in the US won the National Book Critics Circle Award.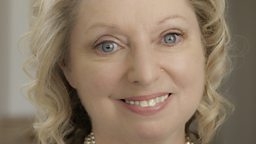 The quizzes never ask you what you'd save if you were evicted. They ask, what would your superpower be?

From In a Right State
Her second Cromwell novel, Bring Up The Bodies, won the 2012 Man Booker Prize and the Costa Book of the Year Award. Both novels were adapted for television.
Nominated story: In a Right State
The story was Inspired by Alan Bennett's account of a visit to A&E (London Review of Books), where he described some of the people as 'habitués'. Briefly a hospital worker herself, Hilary has created a beautifully drawn, witty and poignant portrait of one of those 'habitués' as they experience one night in hospital.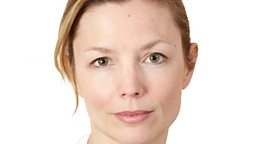 But what about your hands? Don't you try to tell me that they've lost their touch.

From Disappearances
K J Orr was born in London. Light Box, her first collection of short stories, was published in February 2016. Her stories have appeared in publications including Best British Short Stories 2015, the Irish Times, the Dublin Review, the White Review and the Sunday Times Magazine, and have been recognised by numerous awards including the BBC National Short Story Award and the Bridport Prize. She studied at St Andrews, UEA, and Chichester, and has published essays and reviews in Poetry Review, the TLS and the Guardian, among others.
Surfaces, and what lies beneath, are key to this richly layered story of guilt and identity as a retired plastic surgeon stumbles across a café one morning and realises he is unknown here; can he create a new identity for himself?