BBC Somerset Christmas Extravaganza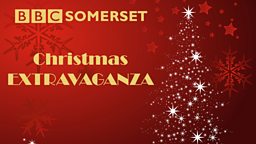 The BBC Somerset Christmas Celebration has become a staple of the festive calendar, and the show will be bigger and better than ever in its fifth year.
Presenters from the radio station will be joined on stage at the Westlands Entertainment Venue in Yeovil by special guests and a live big band for an evening of festive swing.
Be dazzled by glitzy and glamorous toe-tapping dance routines and enjoy Christmas classics made famous by the likes of Nat King Cole, Bing Crosby, Louis Armstrong and Ella Fitzgerald.
Performers:
The BBC Somerset presenters
Jonny Purchase - The Les Miserables film and in the West End (2012 to present)
Danielle Morris - Gypsy at The Savoy in the West End (2015), and Beatrix Potter in Where is Peter Rabbit at The Old Laundry Theatre in Windermere (2016)
Katy Eckland - Soul Sister, Soul Legends and The Magic of Motown UK Tours
Matthew Pomeroy - Touring conjuror and illusionist
Tacchi-Morris Show Choir
Somerset County Youth Choir
The South West School of Dance
The Octagon Choir
Date:
Performance:
Tickets:
Tickets cost £5 and are available here
Claire Carter - BBC Somerset Breakfast Show presenter: "I loved hosting last year's Christmas Celebration and I cannot wait to take to the stage to put on a show that's going to blow the baubles off you. With an amazing team, this certainly will be a festive extravaganza like no other. However, don't think we'll do all of the work - we'll be getting you involved too so if you're coming along get those singing voices ready. Expect trills, thrills and all the trimmings. We might even get a white Christmas. See you there."
Nick Bull - BBC Somerset Editor: "The team had no idea how popular the BBC Somerset Christmas Celebration would become, when they set about putting together the first one in 2013. It's quickly become a staple of the festive calendar and so we wanted to do something really special for its fifth year. Our plans have become so big we've even decided to give the show a new name for one year only. I can't wait for you to see our talented team on stage in South Somerset."