Viagra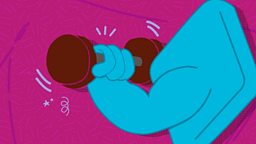 Viagra is a brand of drug used to treat a range of blood pressure conditions. It's best known for treating men who have difficulty getting and sustaining an erection.
Viagra works by increasing the blood flow to the penis
What is it?
Viagra works by temporarily increasing the blood flow to the penis. It comes in the form of little blue, diamond shaped pills. It's the brand for a drug called Sildenafil Citrate and it is best known for being prescribed to men who have problems getting an erection.
It's really important if you do have problems with getting or sustaining erections to chat to your doctor as sometimes there is an underlying medical cause which can be treated or a psychological cause that you can get advice and support with.
Since it hit the market in 1998, Viagra and Viagra counterfeits have become available over the internet. People use them with club drugs, like crystal meth, ecstasy, cocaine and speed, to give them an erection that lasts hours.
How does it make you feel?
Viagra won't just give you a hard on, you need to be turned on for the drug to work. A single pill takes about half an hour to one hour to kick in and lasts for up to four or five hours. You should never take more than one tablet at a time without talking to your doctor.
Viagra should only be used by men.
What are the health effects?
Some people get short-term side effects like headaches, flushed skin, stomach upsets, blurred vision and achey muscles.
Viagra works by relaxing the muscles in blood vessels so that more blood can pass through them. Anyone with heart problems should avoid drugs that do this as they put more pressure on the heart.
Always avoid using Viagra with poppers, or any other nitrate drugs as they can lower your blood pressure to dangerous levels when combined.
The law
Viagra is a prescription-only drug. If you buy unprescribed Viagra over the internet, it's illegal. These unprescribed medicines are not regulated and you can never be sure of what you are taking or what side effects you may experience.
BBC Advice factfiles are here to help young people with a broad range of issues. They're based on advice from medical professionals, government bodies, charities and other relevant groups. Follow the links for more advice from these organisations.