BBC Proms Inspire Scheme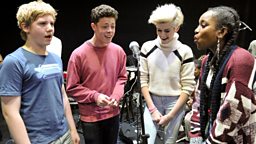 BBC Proms Inspire
If you're an aspiring young composer aged 12 to 18, read on to find out how to join the BBC Proms Inspire Scheme.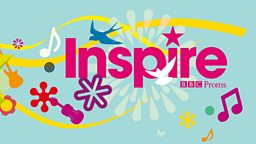 Hearing my music broadcast on BBC Radio 3 for the first time…it's a moment I'll never forget!

Grace Mason, winner of the 2013 Inspire Competition (Senior category)
Now in its seventeenth year, the BBC Proms Inspire scheme provides you with a friendly environment to share ideas, meet like-minded composers and develop your musical creativity, while working alongside some of the UK's top composers and musicians.
Inspire is delivered in three phases:
Inspire Labs: composition workshops taking place throughout the year in cities across the UK, delivered in partnership with the BBC Performing Groups and partner ensembles.
The Young Composers' Competition: a chance to win a coveted BBC broadcast, professional performance of your piece and BBC commission. The 2015 competition closed on 21 May 2015.
Inspire Sessions: a series of workshops and concerts taking place during the Proms season.
The BBC Proms Inspire Young Composers' Competition 2015 closed on Thursday 21 May 2015. Please do not try to enter the competition as late entries will not be accepted.
Discover how music can make you tingle in this BBC iWonder guide.

Find out more about CBBC's Ten Pieces - inspiring a generation of children to get creative.