The Crying Game at 25: Sex, politics and Oscars
14 February 2017
With an IRA hero and a not-quite-as-it-seems romance, Neil Jordan's low-budget thriller, The Crying Game, bombed at the UK box office before going on to win an Oscar. With a BFI 25th anniversary re-release, WILLIAM COOK meets the director to discuss an unlikely success story.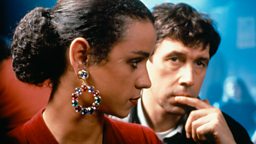 Jaye Davidson and Stephen Rea in Neil Jordan's The Crying Game. Courtesy of the BFI.
Twenty five years ago, the Irish writer and director Neil Jordan made a film which changed the way we think about Irish – and sexual – politics.
The Crying Game dared to portray an IRA gunman as a sympathetic human character. It dared to show that sexuality is often complex and contradictory. Watching it again a generation later, it's amazing how much has changed.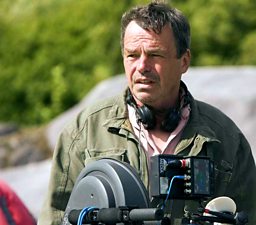 Neil Jordan, director of The Crying Game, Mona Lisa, and Interview With The Vampire. Photo by AF archive/Alamy Stock Photo.
The Crying Game dared to portray an IRA gunman as a sympathetic human character
I met Jordan at his home in Dublin to ask him about the story behind this taboo busting film, which challenged our preconceptions about Northern Ireland, and desire and gender. It's a story that reveals a lot about the movie business, and the obstacles radical filmmakers must overcome.
Jordan started writing The Crying Game in the early 1980s. He'd just made his first film, Angel, a haunting drama about Sectarian violence in Northern Ireland, when he came up with an idea for a more intricate tale about The Troubles.
An IRA man called Fergus kidnaps a British soldier and is told to kill him, but this soldier is black, which makes it much harder to dismiss him as just another jingoistic 'Brit'. The two men strike up an unlikely friendship and, during their final few hours together, this captive soldier asks Fergus to go to London, to look up his girlfriend and look after her.
For Jordan, the drama lay in testing this IRA man's own prejudices. "Can I take this guy who defines himself as Irish, as white, as an IRA volunteer, as a Nationalist – and can I construct a drama that will confront him with all sorts of challenges to every which way he identifies himself?"
Jordan found the first part of this story relatively easy to write. It was when his IRA man got to London that his script got stuck. He made several other fine films, including The Company of Wolves and Mona Lisa, before he found the twist that made it click.
If you've seen the film, you'll know what I'm on about. If you haven't, I won't spoil it. Suffice to say, after all these years, it still packs a massive punch.
"It made the situation of captivity pregnant with all sorts of ironies and possibilities," says Jordan, over coffee in his seafront living room. "It introduced a kind of weird eroticism."
The Crying Game received six Oscar nominations, including Best Director, Best Picture and Best Actor
Despite his strong track record, Jordan had trouble finding backers for this project. It didn't fit any established genre. It wasn't a straightforward thriller, or a conventional romance. Thankfully his producer Stephen Woolley loved it. Thanks to Woolley's passion and persistence they eventually found £2.3 million – just enough to make it, but it was still a rocky ride.
"It was a real challenge, because there was very little money." Woolley's company, Palace Pictures, went bust while The Crying Game was in production. Woolley had to dip into box office takings from his arthouse cinema (The Scala in London's Kings Cross) to keep the movie afloat.
However a small budget had its advantages. "We had the freedom of poverty," says Jordan. "It does force you to work out what this movie should actually be about." Because he couldn't afford many takes, the performances remained fresh and vital. "You've got to get to the heart of the scene because you know you've probably only got three chances at it."
To satisfy his backers, Jordan had to shoot a happy ending (a corny Christmas epilogue, included as an extra on the DVD). "I really don't want to shoot this ending, because it's really shit," Jordan told Woolley. "Please don't force me to shoot this ending, because it's just a waste of money."
Thankfully, Jordan was eventually allowed to shoot the bittersweet ending he wanted, and the final cut was stunning, with mesmeric performances by Stephen Rea as the IRA man, Forest Whitaker as his hostage, and newcomer Jaye Davidson in an Oscar-nominated performance. "It was a thrilling experience making it," says Jordan, and that excitement shone through.
However the film got a lukewarm reception when it premiered in Britain, largely on account of its depiction of the IRA. "It was criticised for humanising a terrorist."
Today, Jordan's film actually seems quite critical of the IRA, but this was before the Peace Process, when even an objective portrayal of an IRA man was too much for many British cinemagoers to bear. "The movie was regarded as very suspect," says Jordan. "They didn't quite get it."
Remarkably for a movie based entirely in the British Isles, The Crying Game only took off when it opened in the USA. In America, the IRA wasn't such a sensitive issue, so the sexual intrigue took centre stage.
Some British film critics had revealed the film's central twist, so Jordan wrote to American critics, asking them to keep it secret. Shrewdly, the film's US distributors, Miramax, turned this into a marketing strategy, asking audiences not to give the game away, lending the film an air of mystery.
I make films about characters who don't fully understand themselves and their own motivations

Neil Jordan
The Crying Game received six Oscar nominations, including Best Director, Best Picture and Best Actor (for Stephen Rea). Jordan won an Academy Award for Best Screenplay, and when The Crying Game returned to British cinemas, British audiences embraced it.
Stephen Rea has starred in many of Jordan's films, including Angel and Michael Collins, Jordan's epic movie about one of the leading figures of Irish independence.
"He's an actor that I love to work with, and I've been lucky enough to have an actor that I can write things for, so there's a relationship there." Jordan wrote the part of Fergus specifically for Rea.
Rea is from Belfast, and he brought a deep sincerity and authenticity to the role. "I can't imagine anybody else in that role," says Jordan. "I've done several things with Stephen that I can't imagine anybody else could do."
Looking back, The Crying Game now seems uncannily prophetic. In 1992, it seemed there was no end to The Troubles, but in fact that bloody conflict was actually entering its final phase. "The movie did respond to something that was abroad at the time." It also anticipated a growing awareness of transgender issues. Without really meaning to, Jordan had caught the sexual and political zeitgeist.
"I make films about characters who don't fully understand themselves and their own motivations. I don't believe that anybody really does.
"The central character in this movie defines himself as Nationalist, as an Irishman, as a political activist, as an IRA volunteer – and eventually he finds out that he's none of those things.
"The sum of what he is is far greater than that, or far more simple than that, or far more intriguing than that, in a strange way. That's why the movie starts as a realistic thriller and becomes an erotic game."
The Crying Game is released by the BFI on DVD and Blu-ray in a Dual Format Edition on 20 February 2017, with a screening at BFI Southbank, London, on 15 February 2017, followed by a Q&A with director Neil Jordan, producer Stephen Woolley, actors including Stephen Rea, and costume designer Sandy Powell.
Performing The Crying Game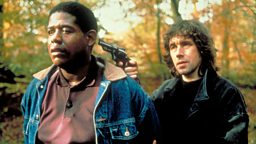 Forest Whitaker and Stephen Rea in Jordan's Crying Game. Courtesy of the BFI.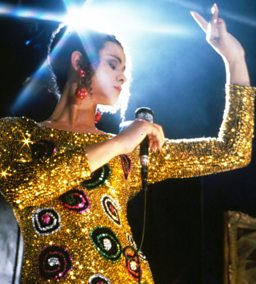 Jaye Davidson had never acted before. Discovered by a casting agent at a party, Davidson's first role was in Jordan's The Crying Game. Courtesy of the BFI.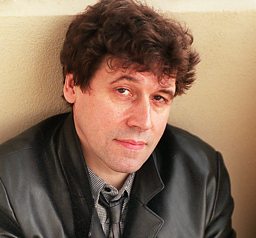 Stephen Rea has a long history of working with Neil Jordan, dating back to the film Angel in 1982. Photo by Bob Carey/Los Angeles Times/Getty Images.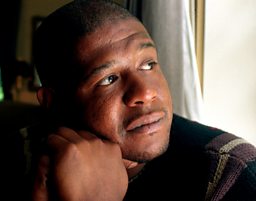 American actor Forest Whitaker played the role of Jody, the British serviceman kidnapped by the IRA. Photo by Bob Carey/Los Angeles Times/Getty Images.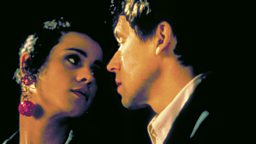 Jaye Davidson and Stephen Rae share an intimate moment in Neil Jordan's 1992 film, The Crying Game. Image courtesy of the BFI.