Cysylltu â'r tîm
Rhaglen materion cyfoes BBC Cymru yw Taro Naw. Mae'r gyfres, sydd wedi ennill gwobrau yn y byd teledu, yn mynd dan groen beth sy'n digwydd yng Nghymru a thu hwnt.
Os oes gennych chi stori neu fater yr hoffech chi i BBC Cymru edrych i mewn iddi, yna cysylltwch â ni, trwy ebostio taro9@bbc.co.uk.  Bydd y wybodaeth a ddarperir yn cael ei gadw'n hollol gyfrinachol.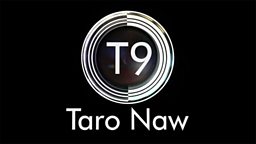 English
Taro Naw is a BBC Wales Welsh language current affairs programme. If you have a story or issue you would like the team to look into, please get in touch by emailing taro9@bbc.co.uk. All information will be treated in the strictest confidence.