5 tips for marathon running
If you're currently training for a marathon (or just thinking about signing up for one) then who better to get some preparation tips from than a man who ran 401 marathons in 401 days...

Ben Smith completed the 401 challenge between September 2015 and October 2016. While running the 10,500 miles, he got through 22 pairs of trainers and managed to raise a quarter of a million pounds for anti-bullying charities.

Ben's given BBC Radio 5 live his top 5 tips for preparing for race day.
1. Remember your motivation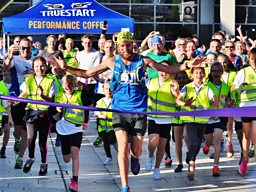 You've got to remember why you signed up in the first place.
I think we go through training and it's cold, it's wet, it's windy and then it comes to marathon day and we're exhausted.
We just need to reconnect with why we're doing it.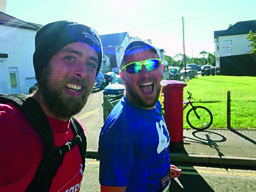 You've got to have some fun. I know running 26.2 miles seems ridiculous but you signed up for a reason, and there are all these other thousands of people doing it with you.
Why not have a chat? Why not talk? Why not make new friends? Why not have a little bit of fun and enjoy it?
3. Keep yourself hydrated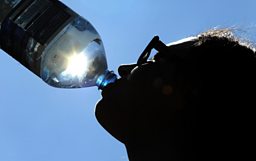 Hydrate. That is really, really important. So many people do this wrong. I think at every single water station you want to be taking at least a couple of sips of water.
There will be some different types of fluids at the water station so make sure you've tried those out beforehand.
But keep yourself hydrated because that is a huge thing. You will be sweating a lot and it will probably be quite warm on the actual day.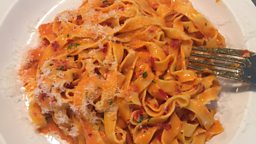 It's all to do with food. You probably hear this a lot of the time, around carb-loading. I have my opinion on carb-loading.
I agree with the concept, however I think doing it the night before is absolute madness because all that food is going to do is sit on your belly, and you're going to feel sluggish and really 'ugh' when you're taking part in the race.
Ideally you want to start increasing your food intake the week before. Just a little bit each day, so in a way what you've got is that little bit of excess energy ahead of the marathon which will help you through.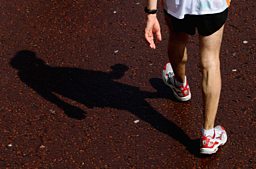 This is really, really, really important. Everybody thinks that the moment the gun goes, you've got to start running and you can't stop running until you cross that finishing line.
The reality is that the only people who can do stuff like that are the people that have seriously trained and probably done marathons before; or the elite athletes.
Listen to your body. That is probably the most important thing that you can do. If your body is screaming out to you, if your legs are going, 'oh my god, I need to stop. I need to walk for a little bit' - don't give yourself a hard time. Walk for a bit.
Use the water stations to take a few sips of water and walk. What you're doing then is giving your body a chance to recover and actually what you'll probably find is you'll better your time, and you'll actually give yourself a bit more of a break.
Click below to watch Ben's full interview on BBC Radio 5 live