Melvyn Bragg
Esteemed presenter Melvyn Bragg is your host for Reel History of Britain.
Melvyn was born in 1939 in Wigton, Cumbria. He won a scholarship to Oxford to read history, and in 1961 he gained a coveted traineeship with the BBC.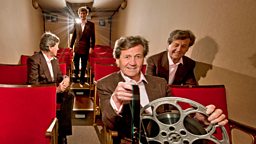 Melvyn presented Start the Week on BBC Radio 4 between 1988 and 1998. In his 1998 series On Giants' Shoulders he interviewed scientists about their eminent predecessors, and from 1999 to 2001 he presented The Routes of English, a series celebrating 1,000 years of the spoken language. He also presents The South Bank Show and Radio 4's In Our Time, a series where he and his expert guests discuss the history of ideas, and explore subjects across culture and science.
Melvyn Bragg was made a life peer in 1998. He is a prolific writer and has published over twenty novels, the latest of which, Remember Me, was published in 2008.