All the world's a stage...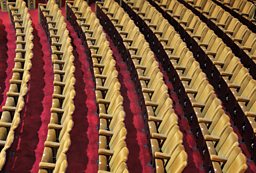 | Why get into theatre? | Can it be inexpensive? | Is there a family option? |
| --- | --- | --- |
| Getting up onstage is a great way to explore a different side to yourself. There is lots of fun to be had with drama, even if you don't want to be in the spotlight | Yes. Most local drama societies will only charge minimal subs if you want to join. You don't need to make it a costlier pastime unless you want to | Certainly. All ages can get involved in amateur theatre. And when it comes to watching, you don't need to wait until panto time for a family outing to the theatre. If prices at West End or regional theatres are an issue, look for cheaper performances at local arts centres and fringe venues |
What would you like to try?
Join the club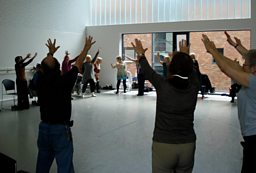 Age and experience don't matter; it's all about having a go
In 2012 there were more than 2,500 amateur theatre groups in the UK, putting on around 30,000 productions a year. While some groups might specialise in particular fields, you should be able to find a group to suit, whether you want to try theatre, pantomine, variety shows, musicals, light opera or revues.
If you don't want to perform then directing can be hugely rewarding. It's a big commitment involving choosing a play, auditioning and casting, rehearsals, working with a technical team. There are plenty of other ways to get involved, from building the set to sourcing costumes; doing front of house or box office to putting together the show's programme.
Give us a song
Musical theatre is a really fun way to get involved with drama. Casts are generally bigger, so you've got more chance of landing a part, whether you are after a leading role or just fancy being a member of the chorus. It's a great way for a family to get involved in drama together too, as shows will often have casts of varying ages. But don't worry if singing and dancing aren't your strong points as being multi-talented isn't compulsory! There will be shows to suit every taste if you keep your eye on audition notices. So you can Send In The Clowns if you're a Sondheim fan, or give it some swagger as one of The Pirates of Penzance if Gilbert and Sullivan grabs you. Musical theatre is also another outlet to look at if you are a musician, and feel like trying something different to playing in a band or orchestra.
Class act
If you want to pick up some tips and build your confidence before potentially making your stage debut, join a drama class at a local college or arts venue. You won't be thrown straight into learning a play, as classes generally start with games to help students relax and get to know their fellow students, vocal exercises and physical warm-ups. If a regular acting class whets your appetite, you could get more specific, with courses in mime, performing Shakespeare or physical theatre.
The play's the thing
There's no reason why you need to get up and perform, if you have a passion for theatre. There are classes where you study and discuss plays, learning about the particular genres or writers. Or if you don't mind having a go but don't feel like facing an audience, why not join a playreading group? Look for details locally, and if you don't find what you are looking for, why not be pro-active and start your own group? There are bound to be plenty of texts to choose from at your local library or go to theatre bookshop sites for inspiration. And if you'd love just to watch more live theatre but don't want to go alone, find out about groups who meet to attend performances together. Tickets are often cheaper for group bookings and the organisers may well sort out transport to and from the venue too.
Getting technical
Every amateur theatre group relies on an army of members who don't want the limelight. So think about where your talents could best be utilized. If you are handy with a needle and thread or love rooting round charity shops, why not take charge of costumes? Got DIY or decorating skills? Work on set, and props. And if writing, photography or design is your forte, you could create the show's programme, or do rehearsal photos to display at the venue. Depending on how professional your performance space is, there may be lighting and sound equipment to master. You could ask to help in order to learn the ropes, and if your interest is really sparked, there are courses in the technical side of theatre.
From chasing politicians to chasing parts - an actor's case study
Rekha John-Cheriyan from West London tells Get Creative how her joy of acting led her from the newsroom to the stage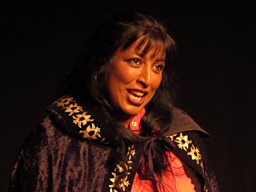 Photo: Courtesy Actors' Centre
I thought acting as a sideline would be enough, but I'd return to work and think 'I don't want to be here'
"I started doing drama as a child. My dad – quite unusually for an Indian man – thought it would be good for my confidence. I loved it, but when I dropped the bombshell that I wanted to study drama at university, my parents were disappointed, hoping I'd be a doctor.
Instead I became a journalist which is another way of telling a story I suppose. However I kept up my drama, outside work and with the company's drama group. I thought acting as a sideline would be enough, but I'd return to work and think 'I don't want to be here', even though I had a fantastic job, chasing politicians rather than chasing parts!
The turning point came when my son decided to apply to drama school. I wished I was doing the auditions myself. So when redundancies came up I thought, 'this is the time. I'll give it a year and see what happens.' I have now completed my first theatre tour playing Pramila in the fantastic comedy The Deranged Marriage. I get the odd twinge about my old life, like around the time of the election. But I know what I would rather be doing.
The funniest thing is seeing how my mum is now. When I wanted to study drama she said 'No, no, no! It's not appropriate!' Now she's sitting in the audience, turning round to people and saying, 'That's my daughter!'