Sport Relief 2016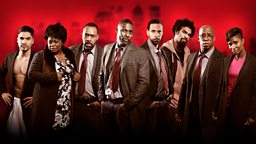 Catch up on Sport Relief
Thanks to your generosity, you've raised £56,838,844. That money will change countless lives forever.
From Jo Brand's Hell of a Walk to The Great Sport Relief Bake Off, catch up on an incredible series of Sport Relief TV.
Pay in the money you've raised
Eddie Izzard: Marathon Man
Eddie Izzard has completed a staggering 27 marathons in 27 days, across South Africa. What an absolute legend!
Download the best bits
To enjoy them again and again, download the best bits from the Sport Relief night of TV
Greg James successfully completed 5 triathlons in five days - get the full story on the BBC iPlayer

Jo Brand walked 135 miles from one side of the country to the other to raise money for Sport Relief