BBC Music's God Only Knows in aid of BBC Children in Need
The BBC has launched BBC Music and to celebrate has released the single God Only Knows, featuring a dazzling array of musical stars, to raise money for BBC Children in Need.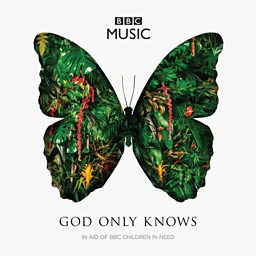 Pharrell Williams, One Direction, Stevie Wonder and Emeli Sandé are among the 27 artists who joined the BBC Concert Orchestra to record the track and film showing the breadth of the BBC's music output and its relationship with musicians. The unveiling of BBC Music marks a celebration of brilliant musical talent in this country and beyond, and showcases the BBC's ongoing support for music programmes, partnerships and ground breaking music initiatives.
The single is being sold in aid of our 2014 campaign and it's available to stream, download or buy at the following:
Streaming partners
Blinkbox, Deezer, Google All Access, Napster, Nokia MixRadio, O2 Tracks, Rara, Rdio, Sony Music Unlimited, Spotify, X Box Music
Download partners
24-7 MusicShop LLC, 7Digital-MP3, Amazon Digital Services Inc, Apple Inc, BlinkBox, Catch Media, Deezer, Fonestarz (H3G), Global Media Vault, Google, Imediacast, Inprodicon, MediaNet, Nokia Music, Omnifone Hong Kong, OnMobile Live Inc, PCMusic, Qobuz, Rhapsody, Telefonica, VerveLife Direct, Vidzone, Xbox Music (Audio)
Buy on CD
HMV, Amazon, Tesco, Asda, Morrisons, Sainsbury's, Independent music stores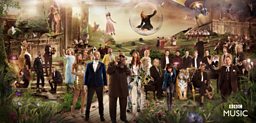 As Life President of BBC Children in Need, Sir Terry Wogan made a real impact upon millions of young lives across the UK

Every penny makes a difference to children's lives right here in the UK. Thank you for your support

Find out about the journey your donation takes to make a difference to children's lives