Getting Over Your Ex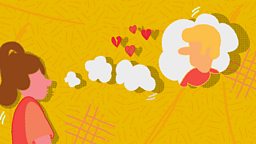 Break ups are never nice. The best thing to do is get your ex out of your system and concentrate on moving on. Here's how...
The ghost of your relationship will lurk for a while, so it's important to stay strong
Release your demons
When you can't get your ex out of your head it's all too easy to remain possessed by past passions. The only way to lay old ghosts to rest is to exorcise your ex!
Before you can move on, you need to let all those pent-up feelings out. It's totally normal to feel sad, upset, disappointed, lonely and even completely furious.
Talk to someone you trust and bawl your eyes out: whatever it takes to squeeze out all the hurt you've been holding on to.
Leave the past behind
Now you need to stop those feelings creeping back in. Start by removing everything that reminds you of your ex. Change your room around so it looks different to when you were together.
List the reasons you're better off without them and remember to include all their ugly points.
Day by day
The ghost of your relationship will lurk for a while, so it's important to stay strong. No more checking your emails obsessively, stay off their Facebook, and whatever you do, don't be tempted to call or text them.
You need to banish them from your thoughts, so no more dreaming about getting back together when you go to bed at night! And if you hear about them moving on with someone else, stay classy. Better to keep it dignified, even if you are still hurting, or you may end up looking bitter and twisted.
Life after your ex
An experience like this will change you, and that's good because you've learnt from it and you're ready to move on as a new, improved person. You've also learnt about things you do and don't want in a relationship. There are so many people out there waiting for you to meet them!
This is an excellent time to reorganise your life and set some new goals. Stop looking back and start looking forward.
BBC Advice factfiles are here to help young people with a broad range of issues. They're based on advice from medical professionals, government bodies, charities and other relevant groups. Follow the links for more advice from these organisations. The BBC is not responsible for the content of external websites.
This page was last updated on 30 July 2016.
How To Survive A Breakup
Whether you know it's for the best or whether you've had your heart broken, learning to be on your own again will take time