Eurovision 1957: Patricia Bredin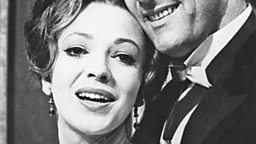 Patricia Bredin represented the UK for Frankfurt Eurovision 1957 with "All"
After not participating in the first year, Patricia Bredin entered Eurovision as the UK's first ever entry into the contest. She finished 7th with 6 points for the UK. Losing to the Netherlands' 31 points song "Net als toen" (Just like then) sung by Corry Brokken.