Changing Children's Lives Across the UK
Stick and Step
Giving to BBC Children in Need means that projects like Stick'n' Step can support young people like Team Rickshaw rider Luke. Luke has cerebral palsy and Stick 'n' Step has been vital in helping him to reach his potential .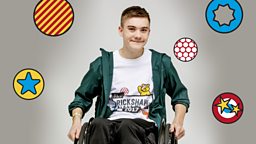 Based in the North West, Stick 'n' Step offer sessions to designed to help children with cerebral palsy grow in confidence, mobility and independence. Every child works towards their own set of personalised goals which are all designed to help in real life. From moving around independently, to improving self-feeding and tying shoelaces - everything is done to reduce each child's dependency on other people, and to give them the best chances of living a full and independent life.
Your donation will help ensure that projects like Stick 'n' Step can continue with their vital work.
Blythe House Hospice
A donation to BBC Children in Need helps provide bereavement counselling for children and young people across the UK.
Children in Need supports Blythe House Hospice which offers counselling and play therapy to bereaved children and young people. Blythe House helped Rickshaw Challenge rider Liv after her father died last year. Liv found it hard to deal with his death from pancreatic cancer, she felt isolated, upset and she began to lose her confidence. At Blythe House she found a place to talk about her feelings and developed techniques to work towards a more positive future. One year on Liv still grieves for her father but believes that counselling helped her through some very dark times.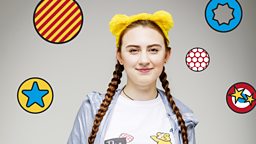 Your sponsored ride for Children in Need will enable projects like Blythe House Hospice help other children and young people like Liv.