Nick Garnett: Reporting Inside the Story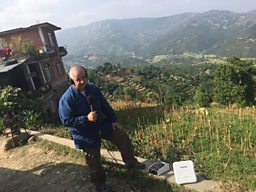 Looking back, for me the year 2015 has been characterised by European borders, natural disasters, and acts of inhumanity, 5 live reporter Nick Garnett writes.
From Nepal to Paris, Tunisia to Budapest, I have witnessed some of the biggest international news events of the year – first hand.
Often travelling alone using portable broadcasting gear, I've been to the Syrian border to meet refugees crossing into Jordan, highlighted the lack of help for earthquake survivors in Northern Nepal, and was live on the air whilst French security services launched their assault on the apartment where the ring-leaders of the November Paris attacks were hiding.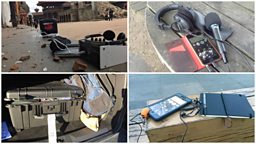 In this hour-long programme, I explain how I was able to get on-air from some of the world's most challenging places. I explore how mobile journalism - using portable low-cost equipment to create radio – is changing the face of broadcasting.
Here's a reminder of some of the stories I have covered along the way.
Nick Garnett
BBC Radio 5 live reporter
Paris: November Attacks
In November Nick reported from Paris, where suicide bombers and gunmen had launched attacks on the city.
130 people were killed.
Here are some of the videos and photographs Nick captured while reporting from Paris.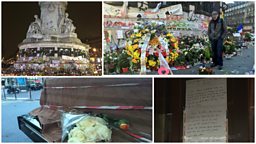 Budapest: Migrant Crisis
In September Nick reported from Kaleti train station, where thousands of migrants gathered in the hope of taking trains to other parts of Europe.
Nick's photos show children sleeping on the steps after the trains were cancelled, and shoes being handed out by volunteers. Nick filmed volunteer Momo showing him around the donations.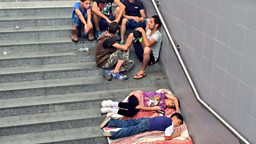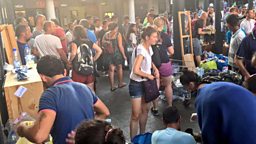 Calais: Migrants try to reach the UK
In June Nick was in Calais where hundreds of migrants were trying to board lorries to the UK during the French ferry worker strike.
Nick caught an attempt to board a lorry - and the police preventing it - on film. He also spoke to migrants who wanted to cross the border.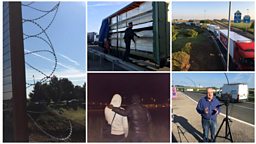 Tunisia: Attacks in Sousse
Nick also traveled to Sousse in June, where thirty-eight people lost their lives when a gunman opened fire on tourists staying in Port El Kantaoui.
Nick's photos show flowers being laid on the beach where British tourists died.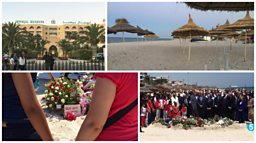 Some of the equipment Nick uses on location.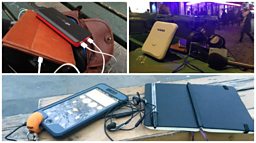 Nepal: Earthquake aftermath
In April a powerful earthquake rocked central Nepal, killing thousands and causing extensive damage to buildings. The quake measured 7.8 and struck an area between the capital Kathmandu and the city of Pokhara.
Nick's photos capture the hopelessness and devastation of the aftermath.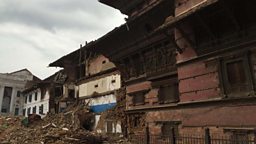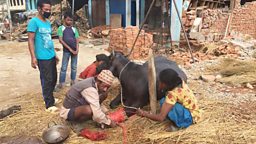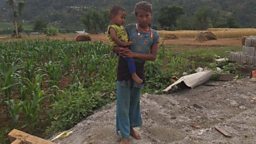 If you want to hear Nick's Reporting the Story programme in full, you can listen here on Christmas Eve at 6pm UK time.