Brian's Weekly Sleevenotes - 12 July 2014
Here's a quick re-cap over a few of the choice facts that Brian serves up between songs.
Starry Eyed - Michael Holliday
This UK number one is another of those records that just falls into a Sounds Of The Sixties category. Released towards the end of 1959, Michael Holliday together with The Mike Sammes Singers entered the charts in the first week of 1960 then four weeks later became the first new number one of the sixties topping the charts in the last week of January for just one week. 'Starry Eyed' was a cover of a minor American hit for Gary Stites.
Beg, Borrow And Steal - The Rare Breed
Exponents of bubblegum music, Jeffrey Katz and Jerry Kasenetz discovered The Rare Breed in a New York club and were impressed enough to take them into a studio for a recording test. After trying out a number of songs, the two producers went in search of a potential hit for the group settling on "Beg, Borrow And Steal," but with airplay becoming harder to come by in New York, the group were presented as a band from Ohio where it was easier to break a record. Unfortunately despite heavy promotion, the record failed to chart and its British release on the independent Strike label did little to enhance the group's career. The song was later revived by The Ohio Express and made the US top thirty in 1967 but comparing the two versions, it's impossible to spot the difference.
This week's first request was for Judy by Elvis Presley. Taken from Presley's thirteenth album release, 'Something For Everybody', 'Judy' was written by singer and pianist Teddy Redell and along with ten other tracks was recorded in one twelve hour session at RCA's studio B in Nashville. Six years later in 1967, 'Judy' was finally given a release as a single in America as part of a double 'A' side with 'There's Always Me' but it was at a period when Elvis was struggling to find those big hits and the record stalled at number seventy-eight.
Run Baby Run - The Newbeats
The full title of this Newbeats track is 'Run Baby Run (Back Into My Arms)' and became a Northern Soul hit in the UK when club DJ's, and more to the point, DJ's at Blackpool's famous Highland Room, began spinning the record in 1971, forcing the record label to re-issue it and propelling it into our pop charts. It reached number ten almost six years after its initial release and coincidentally reached its highest chart placing in exactly the same week it peaked at number twelve in America six years earlier.
Courtyard - Bobbie Gentry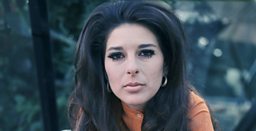 Our next request was for "The Delta Sweete" a name given to Bobbie Gentry to reflect her good looks. It was also the title of her second album release with all the tracks segued and relating to Southern America with many of the songs written by Bobbie herself like this morality tale of wish fulfilment, 'Courtyard'.
Michael And The Slipper Tree - The Equals
This was the third top forty hit for The Equals, all written by lead vocalist, Eddy Grant and on this occasion with a little help from another founder member of The Equals, Derv Gordon who joined the group with his twin brother, Lincoln. Not long after the release of this single, it was reported in September 1969 that all five members of the group had been injured in Germany, when their car ran off a motorway in a gale. Although a few more hits followed, more bad luck dogged Grant and following a collapsed lung and heart infection that put him out of action at the beginning of 1971, Grant went home to Guyana before pursuing a solo career.
So Much In Love - The Mighty Avengers
This single just missed out from making the top forty when it stalled at number forty-six The song was written by Mick Jagger and Keith Richards, produced by Andrew Oldham with musical director and future Led Zeppelin member, John Paul Jones. The group hailed from Warwickshire and began life in 1962 as The Avengers changing to Dean Law & The Avengers the following year. Dean left soon after and they became The Mighty Avengers supporting the likes of Joe Brown and The Beatles. Signing to Decca in 1964, they released their first single, 'Hide Your Pride' to little interest followed by 'So Much In Love'.
Chain Gang - Sam Cooke
If you want to know more about Sam Cooke, check out our exclusive new blog here. After singing with gospel groups most notably The Soul Stirrers, Sam Cooke finally got his break as a soloist in 1957 when he released 'You Send Me'. In 1960 he signed to RCA and his label debut was 'Teenage Sonata' but fared better with this his second release, a song he wrote whilst on tour with Jackie Wilson. Inspired by a tour bus journey between venues he saw out of the window a bunch of chained prisoners digging the road.
Fings Ain't Wot They Used T'Be- Max Bygraves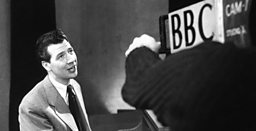 With a lot of the song's predictions coming true, this became Max's final top twenty hit of the sixties and his last major hit with the Decca label. It was the title song from Lionel Bart's hugely successful musical which after the show opened in London's West End, it became apparent that some of the audience were finding it difficult to understand some of the rhyming slang used by the characters. So a list of over a dozen phrases with standard English translations were printed in the programme.
Don't Turn Around - The Merseybeats
This week's Both Sides Of The Record comes The Merseybeats. The first side 'Don't Turn Around' was written by Peter Lee Stirling and became the groups third of seven UK top forty hits. Originally formed as The Mavericks in 1960, they changed their name the following year to The Pacifics before settling on The Merseybeats. Once their initial success had waned, the band folded and in 1966 Tony Crane and Billy Kinsley formed a vocal duo called The Merseys. They had a major hit with their first single 'Sorrow', which reached Number 4 in the UK charts but they never managed to repeat that success.
Really Mystified - The Merseybeats
The other side, 'Really Mystified' was written by group members Tony Crane and John Gustafson, who took the decision on a Lennon and McCartney style split when writing songs either together or as individuals. In actual fact, this song was the first ever written by John when he was sixteen years old and living in Liverpool. It was originally titled 'Please Don't Go' but he decided
I'd Rather Go Blind - Chicken Shack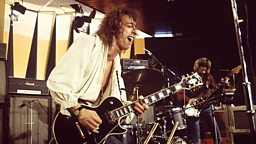 The group's most successful single with vocals by Christine Perfect was a reworking of a song that had originally been recorded by Etta James in 1967. Ironically this was to be Christine's final outing with Chicken Shack, her place being taken by Paul Raymond. She then temporarily dropped out of the music business but re-emerged later in the year following the news that she had been voted top female singer by Melody Maker readers.
Cara Mia - Jay & The Americans
Although the writers of 'Cara Mia' were listed as Lee Lange and Tulio Trapani they were in fact pseudonyms for agent Bunny Lewis and orchestra leader, Mantovani. The song title, means 'My Beloved' and was a huge hit for David Whitfield both here and in America in 1954 making him one of the first British singers to make an impact in The States. When Jay and The Americans first sang it at a live concert in 1962, they received a standing ovation and suggested to their label United Artists that they might record it but the idea fell upon deaf ears. Finally the group were booked to appear on "The Tonight Show" in New York and decided to perform the song to a huge audience gaining a massive response. Still their label was skeptical but agreed to let them record it as the 'B' side of their next release, 'When It's All Over' but the entire country flipped the disc making 'Cara Mia' a top five hit.
See you next week.
The SOTS team.