Doors open: Royal Academy Summer Exhibition 2017
14 June 2017
Running for almost 250 years, the Royal Academy Summer Exhibition is the world's largest open-submission art show. A prestigious event in the art calendar, the exhibition gives amateurs a rare chance to display their work alongside some of the most celebrated artists in the world.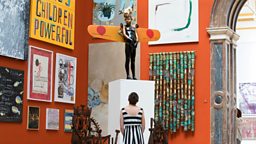 Gallery VI curated by Yinka Shonibare RA at the Summer Exhibition 2017. Photo: Dave Parry.
This week the Royal Academy opened its doors for its annual celebration of art and eccentricity in a tradition that stretches back unbroken for almost 250 years.
The RA's Summer Exhibition is the world's largest open invitation art event. Every year the academy is inundated with thousands of applications from known artists and aspiring amateurs hailing from all over the world – all competing for much-sought after wall space next to the giants of the art world.
All applications are sifted through a panel of artists who make their final selection at the end of an eight-day process that involves imbibing copious amounts of beef tea. Out of the estimated 12,000 applications, around 1,200 pieces of art will make the cut and take pride of place in the exhibition.
The co-coordinator of 2017's exhibition is painter, printmaker, and Keeper of the Royal Academy, Eileen Cooper. Along with her panel of selectors, Cooper aims to promote the discovery of up-and-coming talent from across the globe to sit alongside the internationally-known artists at the show.
This year, highlights from the established artists include Yinka Shonibare's six-metre tall Wind Sculpture VI, a new large-scale work from Gilbert and George, and works from the like of Julian Schnabel and Sean Scully.
The Royal Academy Summer Exhibition runs until Sunday 20 August 2017.
Kirsty Walk and Brenda Emmanus behind the scenes at the RA Summer Exhibition is on iPlayer until 10 July 2017.
Web exclusive: Cantilever Kiss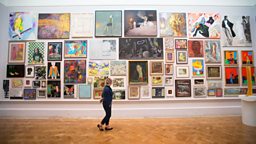 Installation view of the 2017 Summer Exhibition. Photo: Dave Parry.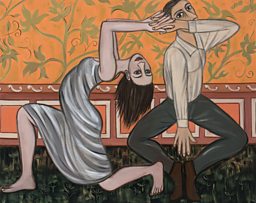 Till the Morning Comes, © Eileen Cooper OBE RA. Photography: Justin Piperger.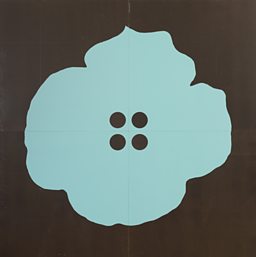 Aqua Button Flower June 30 2015, © Donald Sultan. Courtesy of Galerie Andres Thalmann and Waqas Wajahat.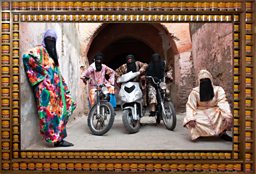 Henna Bikers, © Hassan Hajjaj. Courtesy of the artist.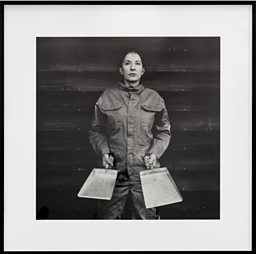 The Cleaner, © Marina Abramovic . Courtesy Lisson Gallery. Photography: Dawn Blackman.
Behind the scenes at the RA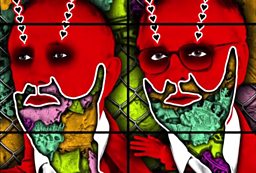 Detail from Gilbert and George's RA installation Beard Speak, 2016. The installation will feature in this year's RA exhibition.
Tour the RA Summer Exhibition
The BBC is not responsible for the content of external websites.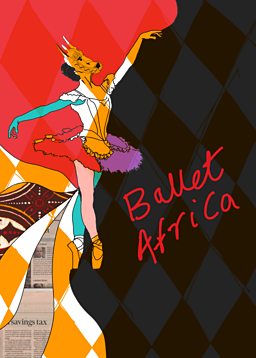 Ballet Africa, © Yinka Shonibare MBE RA. Courtesy of the artist.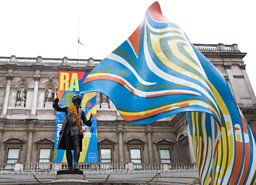 Yinka Shonibare's Wind Sculpture VI frames the statue of Sir Joshua Reynolds outside the Royal Academy. Photo: David Parry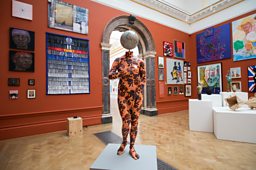 Installation view of the Summer Exhibition Room VI. Photo: David Parry.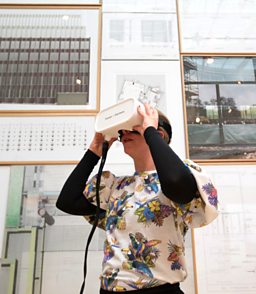 Virtual reality at the Architecture Gallery curated by Farshid Moussavi, 2017 RA Summer Exhibition. Photo: Dave Parry.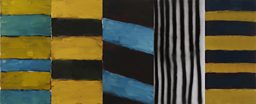 Full House 2015. © Sean Scully. Courtesy Timothy Taylor, London. Photography: Robert Bean.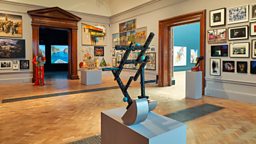 Gallery IX curated by Eileen Cooper at the 2017 Summer Exhibition. Photo: DawkinsColour / John Bodkin.