Airport parking services
Planning to go on holiday and leave your car at the airport? Read advice on which 'Meet and Greet' car parking services at UK airports are reliable.
'Meet and Greet' services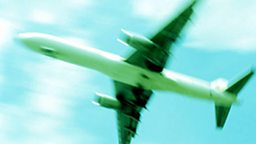 With the number of 'Meet and Greet' parking services at UK airports on the increase, it can be hard to make a confident choice. While you do leave your vehicle at an airport at your own risk, The British Parking Association provides a few handy hints to follow when selecting a service:
Is the member of staff that greets you wearing a uniform - and carrying an ID badge? If so, check the badge - does it match up with the company you think you're dealing with, in the location you're at?
Are you doing business in a designated location - such as a stand at the airport or a kiosk in the vicinity of the airport? Not having premises is a surefire indication that something might not be right.
Check where the company will be storing your car. Can they point out their storage facility? If it is off-site, which they usually are, can they tell you where it is, or show you a picture? Does the company own the storage facility?
Ask whether the car park in which your car will be stored has the 'Park Mark'. The Park Mark® is given to car parking facilities that have undergone an annual police assessment. Locate a convenient Park Mark® facility.
Make sure you get a proper receipt. Check whether the receipt shows the company's details - does the company name match, and is the address right?
This page was last edited in November 2012.