Coming soon: An exciting new BBC science initiative for 9-11 year-olds
Registration opens on 17th November for the BBC's UK wide primary science initiative starting in the spring term and we want your school to take part.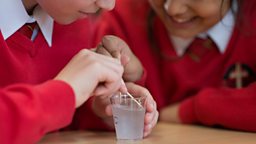 Supported by some of the BBC's best known programmes and talent, this initiative will inspire pupils to discover their inner scientist and has been designed to deliver key points of the primary science curricula in a fun, engaging and exciting way.
What is the BBC providing?
Working with teachers, pupils and partners including the Wellcome Trust, the Royal Societies for science and specialist science educators, we've developed:
A series of exciting topic-related investigations from January 2017 covering key elements of the curricula across the UK including: Humans, Materials and Their Properties, Earth and Space, Living Things and Forces
A captivating and inspiring interactive website to excite pupils and support teachers
Simple and engaging investigations that you can run in the classroom without specialist equipment
Extra resources, online videos and professional development from us to back them up
Tailored BBC Live Lessons: interactive webcasts that use innovative activities and expert speakers
Support from big name BBC shows and on screen talent to help ignite your pupils' interest in science
Who is the initiative aimed at?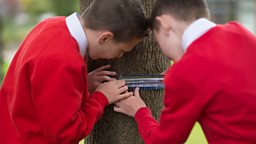 This BBC science initiative has been designed for:
Year 5 and Year 6 pupils (England and Wales)
Primary 5, Primary 6 and Primary 7 pupils (Scotland)
P6 and P7 pupils (Northern Ireland)
How will it work?
From January 2017, join the BBC on a national scientific journey of discovery. We'll be supporting science topics with inspiring investigations for classes across the UK to take part in, online videos and curriculum-led teacher resources.
Each topic and corresponding investigation has been developed for maximum flexibility so you can just do the core parts or expand the topic to suit the engagement and abilities of your pupils.
When will there be more information about the investigations?
The details will be revealed in full when the website launches on 17th November but we'll continue to provide information throughout the autumn term so look out for more details here. You can also sign-up for the BBC Teach newsletter to receive regular updates.
PRIMARY SCIENCE TIMETABLE
Registration opens on 17 November.
Sign your school up to take part in our UK-wide primary science initiative.
UK wide investigations
| MONTH | SCIENCE TOPIC | EXPERIMENT |
| --- | --- | --- |
| January | Humans | TASTE - What Happens When I Eat? |
| February | Materials and Their Properties | WATER - Does My Water Freeze Quicker Than Yours? |
| March | Earth and Space | TIME - Do I Change When The Clocks Change? |
| May | Living Things | TREES - What Do Trees Do For Me? |
| June | Forces | SPEED - How Do Forces Affect My Speed? |
What should I do next?
Plan the key dates into your school schedules now:
17th November 2016 at 11am: Get Scientific - BBC Live Lesson, hosted by CBBC's Leah Boleto and Ben Shires and featuring science presenter Steve Mould
From 17th November, a bespoke website with more information on the planned activities and the opportunity for Teachers to register
From January 2017: Launch of the first topic and related experiment with accompanying Live Lesson at the end of January
Go to bbc.co.uk/livelessons for more details on how your school can take part in the science Live Lesson on 17th November