BBC Wales Gets Creative
A weekend to try something, make something - Get Creative!
On 1-3 April 2016 BBC Wales, Arts Council of Wales and What Next? are teaming up for a bumper weekend to celebrate the nation's creativity – and we're inviting you to join in.
We're shining a light on Wales as a place where we take part in arts and culture and love to get creative.
Find out what events, activities and taster sessions are happening in your area across the weekend using our interactive map.
What's happening?
Arts organisations, community groups and societies of all shapes and sizes are offering activities, giving you a chance to get creative. It could involve making music, dance, film or photography. Creating with words, paint or digitally. Maybe just generally getting crafty! See what events are happening near you across the weekend.
On Friday 1 April, BBC Wales will be at Galeri in Caernarfon, North Wales for a free event to kick start the weekend with live broadcasts from BBC Radio Wales and BBC Radio Cymru. See the huge range of activities on offer. (link to event page)
We would love to hear what you are doing to across the weekend, so celebrate and share your own creativity with us using #BBCGetCreative
Get your event on the map
If you are an organisation who would like to take part in the weekend, whether it's your usual activity or something specially planned, let us know what you're up to and we will send you information.
Come on down to Caernarfon to kick off Get Creative Weekend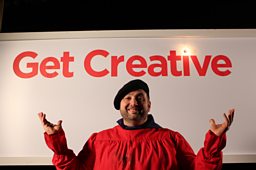 Wynne Evans will be broadcasting live from 11am-1pm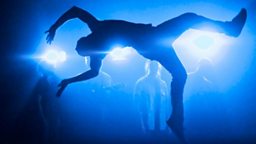 Stories from a Crowded Room from Earthfall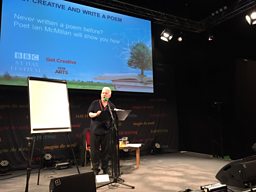 Ian McMillan's poetry session at the Hay Festival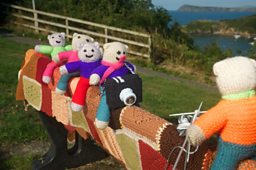 Playground Yarnbomb, 2014 Epic Award winner from Wales, Fishguard Arts Society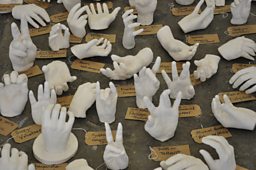 Handmade, residency with Cardiff Arts Collective (Natalia Dias)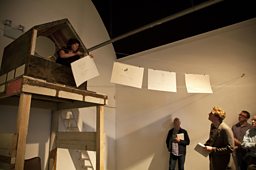 When the moon fell out of orbit, 2012, Swansea (Fern Thomas)
Get Creative's Everyday Artists
Meet the world-record holding crafters making a crochet Christmas project

One of a handful of aspiring artists whose painting was chosen for the Royal Academy's Summer Exhibition

A retired designer who painted a Canaletto-style painting, replacing the buildings with those of his home town

A jewellery designer who discovered a love for digital printing and uses it as a way to relax and to cure jet-lag

A dedicated mum and knitter who makes retro tank tops for her rugby- mad son and his friends to add a splash of style to the stands

A stitcher who joined a sewing group to meet like-minded people. She's made tea cosies and draught excluders as gifts and hopes to move to dressmaking

A stroke survivor who has used painting, music and writing to rehabilitate. He shared his first self-portrait using his affected hand with Get Creative

A keen cross stitcher and crafter who uses it as a way to relax and wind down after a day content producing for Get Creative