Highway to the danger zone: Lynsey Addario
11 June 2015
In the first of a series of BBC Arts features and short films shining the spotlight on some of the world's finest photographers, LAURA-JANE CHALMERS meets celebrated photojournalist Lynsey Addario, whose career has taken her to some of the most dangerous warzones on the planet.
Photojournalist Lynsey Addario has covered war and conflict for the past 15 years, reporting from Afghanistan, the Democratic Republic of Congo, Darfur, Iraq, Syria and Libya – where she was kidnapped along with three other journalists in 2011.
In her memoir, It's What I Do: A Photographer's Life of Love and War – already snapped up by Warner Bros for a film adaptation, with Steven Spielberg directing and Jennifer Lawrence in the leading role - the 41-year-old documents her life and her fierce determination to document conflict through photography.
So much of what I do is about communication and people
She says: "I learned so much of it is about communication and people. It's so little about photographing - it's really about making people feel comfortable.
"It's about looking for the light but having patience and taking the time to get to know your subjects."
Addario, who grew up in Connecticut, was given her first camera, a Nikon FG, at the age of 13 and was initially too shy to photograph people, so opted for inanimate objects. It wasn't until her university years when studying International Relations in Bologna that she began to consider photography as a career.
After cutting her teeth as a stringer for the New York Times, Addario photographed transgender prostitutes in New York. And in her first trip to Afghanistan, in 2000, she began to document the life of women under the Taliban.
This was pre 9/11, and there was little coverage in the West about the group who had taken over control of 90 per cent of the country. It was at this point that Addario realised she was bearing witness to first hand stories of conflict - stories that she had a duty to share and document.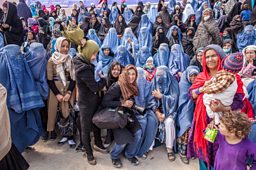 Lynsey Addario with women attending a presidential rally in Mazar-e-Sharif, Afghanistan, 2014 (Photo: Bryan Denton, New York Times)
Since then, Addario has become a celebrated photographer for the New York Times and National Geographic. In 2009 she won a $500,000 MacArthur Fellowship, and she was also part of the team that won the Pulitzer Prize for the New York Times' Talibanistan Series.
She is well known for documenting the plight of women in conflict situations. In 2008 she was given a grant by Columbia College to document gender-based violence and rape as a weapon of war.
Her striking Maternal Mortality series for Time magazine shone a light on the number of women that die in childbirth around the world and took Addario to Sierra Leone to document the stories of Mamma Sessay amongst others.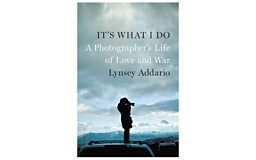 Now living in Islington, London, with her husband Paul de Bendern and their three-year-old son Lukas, Addario continues to document stories of conflict.
It's What I Do: A Photographer's Life of Love and War is published by Penguin.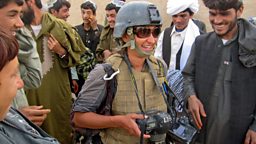 Lynsey Addario on assignment with the Female Engagement teams in Helmand, Afghanistan, 2009 (Photo: Emily Naslund)
Manchester, 1976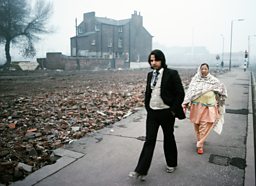 Bulmer's last assignment in the north of England was for Geo magazine.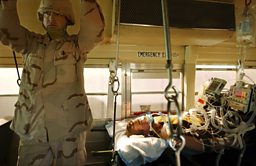 An injured US soldier is loaded on to a bus at the Balad Military Hospital, Iraq, 2004 (© Lynsey Addario/Getty Images Reportage)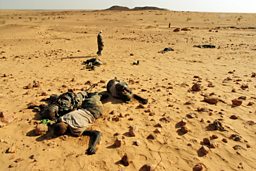 Sudanese rebels walk past dead government soldiers at a military camp near the Chad border in Darfur, 2006 (© Lynsey Addario/Getty Images Reportage)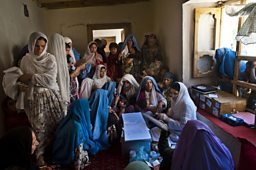 Afghan women are given counseling in Charmas Village, Badakshan, 2009 (© Lynsey Addario/Getty Images Reportage)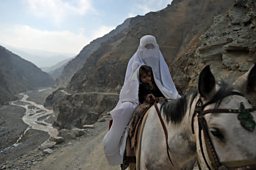 On the way to emergency obstetrics centre, Shahr Bazorg district, Badakshan, 2009 (© Lynsey Addario/Getty Images Reportage)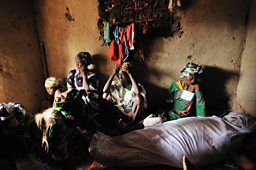 Relatives pay respects to Mamma Sessay before her burial in the village of Mayogbah in Sierra Leone, 2010 (© Lynsey Addario/Getty Images Reportage)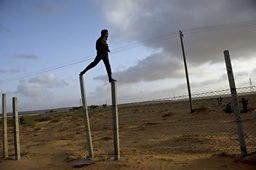 Outside Ras Lanuf, Libya, 2011 (© Lynsey Addario/Getty Images Reportage)
More photography from BBC Arts