Vicki Ray
Vicki Ray is an occupational therapist, who works with the teenagers at the McGuinness Unit.
Occupational Therapy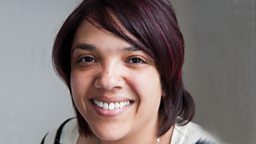 My role as the Occupational Therapist (OT) is to look at how the young person's illness affects them on a day to day basis. When young people are admitted to the ward, I introduce myself and explain what my role is all about. Many young people have not worked with an OT before and it is important for them to understand how I may be able to help them as part of their treatment and begin to build a therapeutic relationship with them.
When in the unit, the young person is given time to speak to nurses and doctors about their condition but with me, I try and find out more about that individual such as their hobbies, interests, likes and dislikes and what makes them tick. I aim to find out how the experience of the illness affects the young person.
Throughout the occupational therapy sessions I aim to help change the way the young person sees the outside world and how they fit within the world and that it's not necessarily a big, bad, scary place. It's all about getting to know the young person as an individual.
I explore how the young person's illness may be affecting their daily routine. Their illness can often affect how they manage on a day to day basis completing everyday tasks, which can include managing a routine with school/college, seeing friends/family, engaging with the community and social activities such as using public transport. By attending the family home I can gain feedback from the family and see how the young person copes at home.
The Road to Recovery
Use of activities is an important part of the young person's road to recovery. By getting to know the individual I can incorporate their hobbies into activities which they will do on the ward. By focusing on a task, this will often distract the young person from the negative feelings or symptoms of their illness.
Activities can often involve art work, board games and console games. By monitoring the activity sessions, we can assess how the young person is coping by looking at ability to follow instructions and concentration span of the young person. This helps us learn more about that individual and how we can tailor activities further to help them recover.
When a patient is admitted their general mood is low and they can often feel isolated. By using different activities involving something of meaning to the young person this can help them feel more positive. I would tailor the activities to suit the needs of the young person. Throughout this process I will talk with the young person and help them recognise their anxious feelings and how to deal with them.
On reflection of the activity the young person will often realise that the task was not scary or difficult which will result in anxiety levels decreasing and confidence levels increasing. By the time the young person leaves the unit their confidence levels have increased, they are more sociable and will initiate conversation more. It's all about challenging some of those anxious thoughts the young person has and changing the way they think about certain situations they may feel are scary.
A large part of my role is facilitating, with other therapists, a range of therapeutic groups for young people. We offer a wide range of groups outside of the academic term including a recovery group, meal preparation groups, baking, social groups, health promotion, current affairs and art based groups. These groups are encouraged as positive social activity can help aid recovery.
The staff and patients talk about their experiences at the McGuinness Unit for Adolescent Mental Health.