The Singers' Hall Of Fame
Each week we will be inducting 1 unforgettable artist into the Singers Hall of Fame, celebrating their amazing achievements, their influence and legacy and hearing the magic of their music.
Tell us about who you would like to nominate, which song in particular really means something to you and why you think they should be honoured with a place in the Singers' Hall of Fame.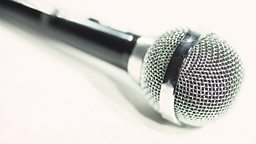 You can get in touch by emailing michael.ball@bbc.co.uk with the subject title 'Singers' Hall Of Fame' and telling us:
Your choice of singer or group
Name
Location
Email Address
Contact Phone Number
Listen to Michael every Sunday from 7pm to see if he inducts your choice into the Hall Of Fame.
Find out who's already been inducted into Michael's Singers Hall Of Fame