Post A Level or Highers Options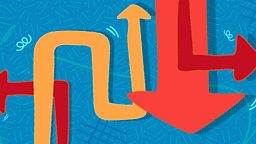 Once your A levels are over you've got all kinds of options, ranging from university to a job; apprenticeships to a year out. Get your head round them all here...
The better informed you are, the better choice you'll make
What should I do next?
Exams are hard work and you're probably looking forward to them being over. You've got some big decisions to make about what to do next so think about your options carefully. The better informed you are, the more likely you are to make the choice that's suited to you. The world really is your oyster, so this is a very exciting time!
Chat to the people who know you best (friends, parents, and teachers) about things they think you would be good at, and be sure to arrange to chat with a Careers Adviser if you have any uncertainties or concerns.
What about university?
Uni will make you more attractive to employers and you'll have loads of exciting new experiences. But it's not for everyone - university study is demanding and it's very expensive. (If you are in Scotland, your tuition fees are funded by SAAS, but the accommodation and living costs still add up). Leaving friends and family behind can be difficult too. Don't feel pressurised into going to university by others – there are a lot of alternative ways to continue your training and get qualifications.
It could be that uni doesn't feel right at the moment, but there's nothing to stop you going in the future once you've had other experiences, or maybe got more of an idea of what you would like to study. There are certain careers that you will need a university education to get into, but it's a big step, so it's ok to wait until you feel ready.
I want to start earning some cash
Getting your first pay packet is an amazing feeling! But remember that working hours are much longer than school hours, so go for a job you'll enjoy. Think about the subjects and hobbies you enjoy the most. A careers advisor can help you think about how you can apply these interests to your professional life. The National Careers Service or My World of Work (run by Skills Development Scotland) may also help.
Many, many successful people don't have a degree - you may work your way up through a company, or go out on your own with a business. These are big decisions that you don't have to make straight away, so take baby steps while you get used to working in a professional environment. Think long term too. What are the possibilities for progression? Many employers offer training so you can gain qualifications while you earn.
The Site's Getting A Job section has lots of articles for you to explore to help inform your decision.
Can I get more qualifications without going to uni?
Look into BTECs and OCR Nationals. They are work-related qualifications that offer a mix of theory and practice. You'll study at college but there is usually an element of work experience too. A Higher National Diploma (HND) is a two-year qualification offered by colleges that you may then be able to top up to a degree if you get good marks. This route is sometimes called 'articulation' or working towards a '2+2 degree' as you study for the first two years at college, and the third and fourth at university. This option means you can stay close to home initially, which may help with costs.
You can also study for a degree while working, although this can obviously prevent challenges as you juggle both work and study. Some employers may support you while you do this, so it's worth exploring when you consider jobs. Careers advisors should be able to help you with this.
Apprenticeships offer work-based training and are a great way of getting qualifications and earning money at the same time. Anyone over 16 can apply for an apprenticeship scheme. You'll spend most of your time at work, but your employer will give you time to work towards your course at a college or an approved training provider, supported by your tutor. You can find more information about apprenticeships from Get In Go Far or Apprenticeships.scot.
I need a break from studying, but I'm not ready for a job
Loads of people each year take a gap year between finishing their A levels and starting work or university. A gap year is an opportunity to work out your next move while having fun and building on your skills. Be realistic though - a round-the-world trip will cost thousands. It could be that you work for the first half of the year to save cash, and then head off on your travels for the following six months.
Travelling will push you out of your comfort zone, expand your mind and you will experience amazing things. It may also help you figure out what you want to do long term. There are lots of volunteering opportunities across the world – these will appeal to prospective employers or universities when you get home, as well as being hugely rewarding for you!
Read more from The Student Room on gap years and travelling.
BBC Advice factfiles are here to help young people with a broad range of issues. They're based on advice from medical professionals, government bodies, charities and other relevant groups. Follow the links for more advice from these organisations. The BBC is not responsible for the content of external websites.
This page was last updated on 30 July 2016.