Post A Level Options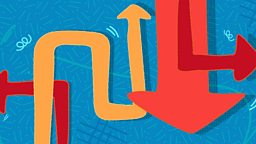 Once your A levels are over you've got all kinds of options, ranging from University to a job; apprenticeships to a year out. Get your head round them all here...
The better informed you are, the better choice you'll make
What should I do next?
A levels are hard work and you're probably looking forward to them being over. You've got some big decisions to make about what to do next so think about your options carefully. The better informed you are, the better choice you'll make.
What about uni?
University will make you more attractive to employers and you'll have loads of exciting new experiences. But it's not for everyone - university study is demanding and it's very expensive. Leaving friends and family behind can be difficult too.
I want to start earning some cash
Getting your first pay packet is an amazing feeling! But remember that working hours are much longer than school hours so go for a job you'll enjoy.
Think long term too. What are the possibilities for progression? Many employers offer training so you can gain qualifications while you earn.
Can I get more qualifications without going to uni?
Look into BTECs and OCR Nationals. They are work-related qualifications which offer a mix of theory and practice. You'll study at college but there is usually an element of work experience too.
Apprenticeships offer work-based training and are a great way of getting qualifications and earning money at the same time.
I need a break from studying, but I'm not ready for a job
Some people take a 'gap year' between finishing their A levels and starting work or university. A gap year is an opportunity to work out your next move while having fun and building on your skills. Be realistic though - a round-the-world trip can cost £5,000 or more. If money is tight, why not look into local volunteer projects?
Head to the UCAS website to find out more about post A-Level study options.
BBC Advice factfiles are here to help young people with a broad range of issues. They're based on advice from medical professionals, government bodies, charities and other relevant groups. Follow the links for more advice from these organisations.