7 actors who have seriously suffered for their craft
Being an actor might seem like all fun, games and fancy awards shows, but just like any job it has its downsides. Speaking at the premiere of her new film The Lost City Of Z, Sienna Miller revealed the pain she was in during filming, thanks to her pesky corset.
"Sometimes on films they remake the corsets in a more humane way, but this corset was an original corset, so it was whale boned. It's so painful and you can't complain, because they [co-stars Robert Pattinson and Charlie Hunnam] were getting eaten by snakes and spiders, but it's not the most pleasant thing to be squeezed into a corset."
Ouch. But, if you think that sounds dreadful, take a look at these actors and actresses who have also been suffering for their craft.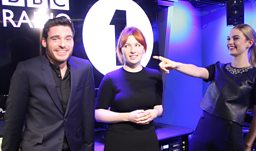 The Cinderella actress feels Sienna's pain when it comes to corsetry: hers was so tight during filming for the Disney remake that she could only stomach liquids.
"When [the corset] was on, we would be on continuous days, so we wouldn't stop for lunch or a lovely tea like this," Lily told E! News. "If you ate food, it didn't really digest properly, and I'd be burping all afternoon in [Richard Madden's] face, and it was just really sort of unpleasant. I'd have soup so that I could still eat but it wouldn't get stuck."
In order to play Ron Woodroof in Dallas Buyers Club, Matthew had to lose three stone. While the actor maintains that the diet itself wasn't too bad, he told Radio Times that there were some other side effects of the extreme weight loss.
"As soon as I hit 143lb [10 stone 3lb], I started losing my eyesight," Matthew revealed. "I would do five push-ups and be sore. I would run 30 feet and my legs would lock up."
Join Radio 1's resident film buff Ali Plumb as he reviews the latest movies hitting screens and interviews Hollywood's hottest stars.
Being forced to gain weight for a role might sound like fun when you think of all the pizza and cake involved, but for Renee Zellweger piling on Bridget Jones' extra two stone – twice – was tough.
"Can I just tell you my body is whacked by the time we finish one of those," she told ES back in 2007. "It doesn't know what has happened because it thinks there's supposed to be a baby and there's no christening.
"Did you see that movie about fast food, Supersize Me? I had a panic attack with all the specialists talking about how bad this is for you, long term, putting on that much weight in short periods of time and they're all saying, 'You must stop this now or you're going to die'."
Idris Elba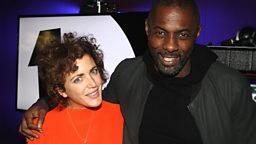 For his portrayal of Nelson Mandela in Mandela: A Long Walk To Freedom, Idris Elba chose to spend a night locked in a cell on Robben Island, next to the very one where Mandela was jailed for 18 years.
"I had a thin blanket for a mattress and that's all there was between me and the concrete floor," Idris told the Daily Mail. "They gave me a bowl. I had no water, nothing to drink at all. I was wearing my sweats and whatnot. I had two iPads to document myself and a cell phone.
"Later, every time I did the cell scenes in the film, I thought of that night. It wasn't pretend for me."
After playing a former Nazi concentration camp guard in 2008 drama The Reader, Kate Winslet admitted the role had taken its toll on her mentally.
"It's like I've escaped from a serious car accident and need to understand what has just happened," she said. "When I leave a character, I have to analyse the trance through which I have just passed. It can take me several months to say goodbye to them."
You probably don't associate going to work with near-death experiences, but that's exactly what happened to Isla Fisher on the set of Now You See Me, when she nearly drowned. Appearing on Chelsea Lately in 2013, Isla spoke about filming a magic trick in a water tank, and how her co-stars didn't realise she had gotten into trouble.
"I was actually drowning," said Isla. "Everyone thought I was acting fabulously… no one realised I was actually struggling. Who wants to die in a swimming costume?"