Low A Level or AS Level Results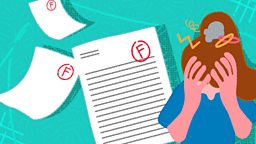 Low results are worrying and upsetting. But don't panic, there are lots of options open to you. Don't rush into anything - make the right decision for you...
Many people do much better second time around
Can I resit some of them?
You can resit your exams next summer. Many people do much better second time around. Before resitting, have an honest chat with your teachers about why your results were low. If they don't think you can improve them it might not be worth resitting. Resitting can also be lonely if all your mates are going on to do other things.
Can I get qualifications without resitting or going to uni?
Yes. BTECs and OCR Nationals are work-related qualifications available in a wide range of subjects. They offer a mix of theory and practice and you can do them with lower grades.
BTECs and OCR Nationals are recognised in many areas of employment and with some of them you can get into university.
Will I be able to get a job?
Yes, but find out if your results will get you the sort of job you want. If not, can you work your way up? If you have the right attitude and personality some employers will offer you training so you can earn money and gain qualifications.
Everyone has to start somewhere - Sir Alan Sugar's first job was selling cigarette lighters!
BBC Advice factfiles are here to help young people with a broad range of issues. They're based on advice from medical professionals, government bodies, charities and other relevant groups. Follow the links for more advice from these organisations.