Book Your Place & FAQs
Radio 1's Academy will be coming to The Albemarle Music Centre in Hull between 21st -25th May 2017.
How do I book a place?
**Places for this year's Radio 1 Academy is now filled up.**
If you are 16-19 years old, you can apply to attend all sessions and workshops, for free, online.
Unfortunately, because of huge demand, we can't guarantee everyone who applies a place - so make sure you book early! Tickets are available from 11am on the 6 May 2017 if you live in Hull, and then available to the rest of the UK from the 8th June.*
You can sign up to as many sessions as you like and remember - it's all free.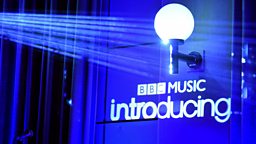 There will be two BBC Introducing gigs in Devon in May. You can find more information, dates and details on the academy ticketing page.
Can I just turn up at the door?
You can turn up at the door. If sessions are already full we will be operating a standby system for any booked places not taken up by the time the session begins; however, we cannot guarantee entry as people who have booked a place will have priority.
Many of the sessions will already be oversubscribed to compensate for the inevitable no-shows from a small number of ticket holders, and so we do recommend booking in advance.
Is it free to attend?
Yes – absolutely!
Is there a minimum or upper age limit?
Radio 1's Academy is aimed at those aged 16-19. There is a minimum age restriction of 16.
I don't live in Exeter or Devon, can I still attend Radio 1's Academy?
Yes! Radio 1's Academy is open to anyone, as long as you can be at the session in person.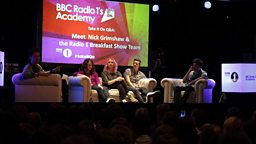 Will I be able to claim travel or accommodation expenses to and from Radio 1's Academy?
Unfortunately, we are unable to provide travel or accommodation expenses at Radio 1's Academy.
Where will Radio 1's Academy 2016 will take place?
There are three locations for bookable Radio 1 Academy sessions and workshops:
25th April - Hannahs at Seale-Hayne, Howton lane, Newton Abbot, Devon TQ12 6NQ
9th May - Pavilions Teignmouth,The Den Crescent, Teignmouth, TQ14 8BG
17th – 21st May -Exeter Phoenix, Bradninch Place, Gandy Street, Exeter, EX4 3LS
Is there disabled access at Radio 1's Academy?
Hannahs at Seale Hayne
Parking onsite is free for all visitors and designated disabled parking bays are situated across the site near to most venues. At the front of the main building nearest reception disabled parking bays can be found with a large and accessible drop off and turning point right at the front entrance to the building. You can reserve a space by calling our reception team to let them know you are coming. Call 01626 325 800 or visit http://www.discoverhannahs.org/seale-hayne/visiting/.
The rest of the site is fully assessable for wheelchair users.
Accessible toilet facilities are available in various locations throughout the site.
Pavilions Teignmouth
Wheelchair access is from the sea side of the building, wheelchair users must book their seats through the box office. Disabled toilets are available on the ground and first floor, the lift to the first floor is next to the cafe on the sea side of the building.
Disabled badge holder parking is available along the seafront, next to the building and in all car parks within Teignmouth.
For more information, visit http://www.pavilionsteignmouth.org.uk/.
Exeter Phoenix
Exeter Phoenix welcomes customers with disabilities and staff will be pleased to assist you during your visit. Exeter Phoenix is equipped with automatic doors, lift to all floors and induction loops in the auditorium and Box Office. If you require any assistance we advise you to inform the Box Office in advance of your visit by calling 01392 667060 or email boxoffice@exeterphoenix.org.uk.
Level access: from the Central Library on Castle Street, then via a ramped entrance from the car park. There is a steep slope from the street leading up to the main entrance and a flight of steps to the front door. If you have mobility difficulties and are arriving by taxi it is advisable to get dropped off at the side ramp, left of the main entrance.
There is one accessible parking space for Blue Badge Holders. If using this, please obtain a parking permit from Box Office upon arrival.
Unfortunately there is no public parking available at the Phoenix.
Level access to accessible toilets is available on all floors. Please ask Box Office for the radar key.
For more information about Exeter Phoenix head over to their website: www.exeterphoenix.org.uk.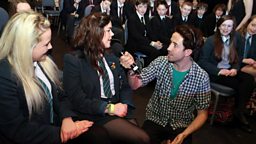 Will I get to meet the Radio 1 and 1Xtra DJs?
We can't promise that you will get to meet any of the guests at Radio 1's Academy; however, Radio 1 DJs will be present every day.
Is there a restriction on how many sessions I can attend?
There are no restrictions as to how many tickets you can have, but we do oversubscribe the sessions as not everyone will turn up.
Do I need to bring ID?
Yes please. All tickets will be named, and only people with ID that matches the name on their allocated place will be allowed in.