10 things we learned from 1Xtra's Yardie Q&A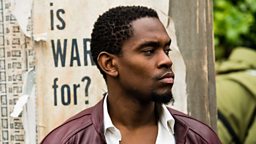 1Xtra recently held a screening of Idris Elba's eagerly-anticipated directorial debut, Yardie, as well as a special question-and-answer discussion with Elba and the film's lead stars Aml Ameen and Shantol Jackson.
Yardie - based on Victor Headley's 1992 book of the same name - takes place in both Kingston and London, following the story of Dennis 'D' Campbell, a young Jamaican reeling from the death of his brother.
The cast spoke to 1Xtra's Ace about a wide range of topics - from how they got involved in the film in the first place to what souvenirs they pinched from the set. Listen in full here or in the clip below.
You can also hear a special Yardie episode of 1Xtra Talks, which features Reece Parkinson discussing the movie with special guests Tanika and Rapman.
With Yardie out in cinemas now, here are 10 of the biggest things we learned from our chat with Elba and the cast.
1. Yardie was the first book Idris loved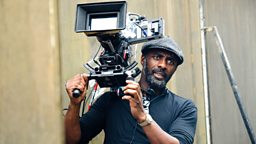 Describing what drew him to the project in the first place, Elba explained that Yardie was the first book he ever read from front to back, having been recommended it by some of his peers.
"When I was about 18 or 19, I read the book. I'm not really a big reader, but Yardie was a book that was being handed around the community as something to read," Idris told the audience. "It was relatable and became a popular read - especially among black men, because of the character of 'D'".
"When it came across my desk as something to direct, I was excited because I thought I could definitely tap into my memory and my own experience - and that of those I grew up with - to visualise the film… Jamaican culture was the dominant culture [in my community when I grew up]," the star added, joking: "Everybody at the time wanted to be Jamaican, nobody wanted to be called Idrissa Akuna Elba."
2. Aml got involved after a chance plane journey with Idris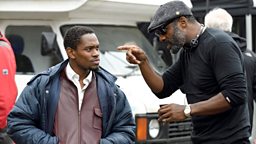 Idris was on board to direct the film, but he needed someone to play his lead character, 'D'. It was a random encounter with Aml Ameen, who he been familiar with from his breakthrough role in Kidulthood, during a flight from London to Los Angeles that saw Elba land his star.
"We hadn't seen each other since the Kidulthood times," Ameen explained. "We got on the plane and started talking about our families, our fathers being first generation immigrants and then the book: what it meant to him and if I knew about it."
"He said, 'this is a great opportunity for us. I'm going to send it to your agents, let me know what you think.' I said, 'Forget all the agent talk, let's do it right now… I'll read it right now!' I did and I shook hands with him, made sure I took a photo so he wouldn't forget."
Al Pacino was on the same flight as the pair and, given the fact that the original Yardie book features a quote on the back that reads: "Yardie is the Jamaican Scarface", Aml thought it was fate. "It was a very serendipitous flight," he said.
3. Idris thought the film needed a strong female character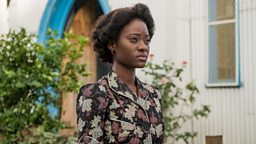 With a fan applauding the role of Yvonne (played by Jackson), Elba said that the inclusion of such a strong female character was an "intentional" decision.
"In the book, the female characters are the victims in a lot of cases," he said. "That's not a diss, that's just how that book was written back then. In the film, we changed that - Yvonne had to have a voice. Shantel embodied that strength as soon as I met her."
4. Yardie is "a celebration of Jamaican culture"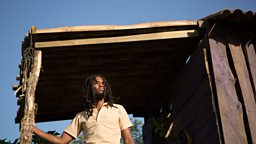 While the book has been described as a "Jamaican Scarface," the Yardie cast said they instead wanted to make the film a "celebration of Jamaican culture and a remembrance of who we've been."
Jamaican native Shantol Jackson, who plays Yvonne in the movie, described the movie as "an opportunity", one that doesn't often come along too often. "I'm from a small island and the culture is rich, but we don't get opportunities of this magnitude all the time," she argued. "This film brought me to London for the first time, and to work with Aml and Idris."
For London-born Ameen, it was a chance to "connect with my Jamaican roots, have an understanding of who I am". Aml said that he's "changed as a person as a result of the movie," adding: "I think that some characters change you and there's different bits of me that have shifted."
5. They wanted things to be authentic - especially the Jamaican accents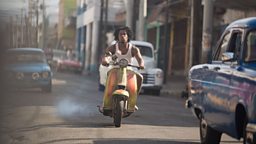 The film features both British and Jamaican actors, but one of the biggest desires for Idris and his cast was to keep things authentic. "I know the Jamaican crowd, so I took it very seriously," Aml said, with Jackson agreeing: "We are very critical of seeing ourselves on screen. If it's not done right, we will tell you."
Having spent six weeks in Jamaica with family, Ameen revealed that he also began to method act as 'D' in order to fully immerse himself in the role. "Once you feel like the character, once you're in that mental space, you're good," he explained, recalling how he would mimic co-star Sheldon Shepherd's accent and write letters to Jackson from the character of 'D'.
6. Idris felt he had to "earn the right" to make the film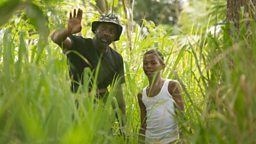 Despite the Yardie book telling a story that really touched him, Elba said that he felt nervous about directing the film because he himself isn't of Jamaican heritage (Idris' family are of a West African background).
"I felt like I had to earn the right to be able to tell this story," Idris told the audience. "I wasn't allowed to make silly, small mistakes. The intention from all of us was to get it completely right, to get it as authentic as possible."
Elba added: "[We intended] to amplify the culture, rather than step on it or make it look stupid. Hopefully that's what I achieved."
7. Being an actor has helped Idris become a director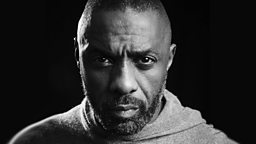 Elba needn't have worried about his credentials though, as his Yardie stars say that he made for a good director - partly due to the fact that he's such a great actor.
Jackson was glowing in her praise: "Idris is a really amazing director. I think what contributes to this is that he's such a brilliant actor, so he understand the actor's process. He knew exactly what he wanted to see, so he could say, 'This is what I want you to do. This is what I need to get done.' But he would also allow us to do what felt natural in the moment. I appreciated that."
8. Aml based his character on his uncle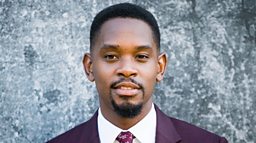 Like Yvonne, Aml's character of 'D' is an emotive one too. When asked of how he approached his role of 'D', Aml replied: "All of us are dealing with trauma in our lives, whether that's a subconscious or conscious thing. I think that's a universal theme."
But he also explained that he was inspired by "a particular guy" that happened to be in the audience - his Uncle Kirk.
"Before we started filming, I would send Idris pictures of my Uncle Kirk from when he was young. He was a bit slicker than I could ever be. That was a real foundation for me. Idris would go, 'Aml, you're not walking too good. Kirk it up, man!'"
9. The cast took some souvenirs from the set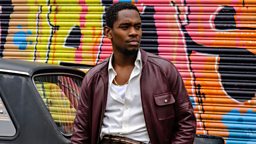 The filming of Yardie made such an impact on Idris and its stars that some of them even took some mementos from the set. "I nicked the turntable that you see at the end of the film when D is on the stage," Elba admitted. "That turntable is in my yard. It's a relic."
Aml also confessed to taking something home with him - although he wouldn't admit what. "I'm not going to say what because I don't want them to take it back," he joked. "It's a very great prop from a really phenomenal actor. I really like what he did and I'm going to leave it at that."
Jackson, meanwhile, got to keep Idris' director's jacket, which he initially gave to her because she was cold - having not packed suitably for the chilly British weather.
10. Yardie could become a Godfather-like trilogy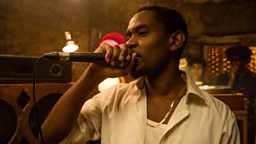 Headley published two sequels of Yardie, titled Yush! and Excess, and Elba says there could be further follow-ups on the big screen, so there's that to look forward to.
"There is an intention from us as filmmakers to continue the story," Idris said. "Whether we use the books [as source material] or not is something we're still deciding. The legacy of Yardie culture [centres around] Kingston, Miami and New York. There's all sorts of versions of this story that we can explore."
"The [sequel] books explore a certain area, but in my mind, I want to follow these characters. In my head, not too dissimilar from the Godfather trilogy, it grows in size and importance… I don't want to make another movie for the sake of it. If I can make something that feels meaningful, honest, truthful and keeps the legacy of these beautiful characters alive, then that's what I'll do."