International Radio Playwriting Competition 2018
Entry to the Competition is now closed and we are unable to accept further scripts or entry forms.
The plays will now be read and a shortlist of scripts will be published later in the year.
Thank you to everyone who entered.
There are three prizes to be won.
Two first prizes – for the best radio plays by writers with either English as their first language or English as their second language. Both winners' plays will be broadcast on BBC World Service.
In addition, there's the Georgi Markov prize - for the most promising script, this prize gives the winner a chance to come to London for two weeks and work alongside BBC Radio Drama and with BBC World Service journalists.
Who can enter?
Anyone aged 18 or over and living outside the UK – whether you're an established writer, completely new or anywhere in between.
Last year's winners included a Canadian writer who had never written a play before and a Brazilian writer who'd never written for radio. Find out more about last year's winners here.
To mark the launch of this year's competition, there's another chance to hear the prize-winning play in last year's English as a Second Language category. The Day Dad Stole a Bus by Péricles Silveira is an imaginative and poignant play about a father, a daughter and a natural disaster, set in Péricles' home country of Brazil.
"Intriguing, touching and gripping" (Financial Times)
Radio is a wonderful medium. Read our tips and think in sound! Your potential audience on BBC World Service is huge – 77 million people around the world.
What story might they like to hear? What new world can you introduce them to? Tell us stories with imagination and passion. Find your voice and use your voice. We'd love to hear from you. But please read all the Terms and Conditions before you enter:
We are very happy to run this year's competition in partnership with the British Council, and our co-producers, The Open University, which has allowed us to offer these three prizes.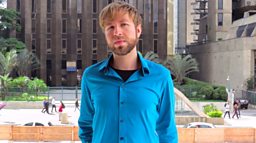 Péricles Silveira (English as a Second Language winner, 2016)
Our Partners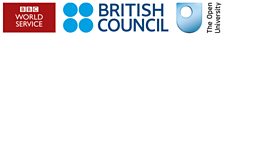 The International Radio Playwriting Competition is run by the BBC World Service and the British Council and co-produced by The Open University.