No Place Like challenge
We are challenging you to create your own version of No Place Like inspired by your hometown, school or anywhere else that feels like home. No Place Like is a new piece of music written especially for Ten Pieces by composer Kerry Andrew celebrating home and what it means to us. The song takes inspiration from words submitted by children from across the UK.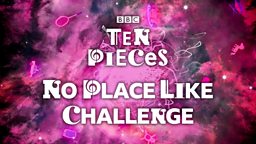 We want to know what your area sounds like! Perform or get creative with the piece to showcase your school or local area's sights and sounds – eg you could create No Place Like …St Mary's School or No Place Like …Norfolk.
How do I take part?
Perform the piece, listen to the song and then have a go! You can download the arrangements and use our visual resources to help learn the piece. Get creative and make a new 'Hometown Loops' section. We have made a simple how to guide that breaks down the piece and explains how to teach it.

AND/OR
Make a creative response to No Place Like influenced by your hometown in any art form.
There are films, lesson plans and resources to help you with the No Place Like Challenge.
Perform your version of No Place Like live at your Ten Pieces Assembly for BBC Biggest Weekend and then upload a film of your performance to feature on the Ten Pieces website.
We will be building an online showcase of versions of No Place Like from all across the UK – celebrating how unique and different our homes are.
Schools that sign up to take part in the No Place Like Challenge will receive a poster, stickers and a certificate and will be listed on the Ten Pieces Website.
Sign up here to take part in the No Place Like Challenge.
Watch the full performance