Yaeji
You won't have heard anything like Kathy Yaeji Lee's music before. The 24-year-old combines English and Korean lyrics with deep house beats to create an entrancing sound that works equally well in the club and your headphones.
Entirely self-taught, Yaeji picked up an interest in DJ-ing and producing while studying conceptual art at university. "The music really engulfed me," she says. Suitably, her own productions promise to do the same.
Warning: Third party content may contain adverts.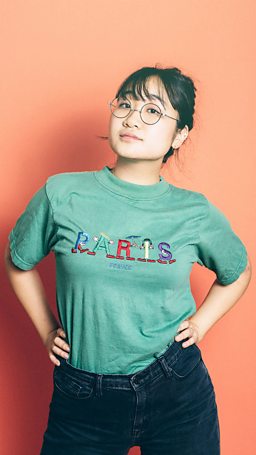 Yaeji's journey to the Sound of 2018 Longlist
In Yaeji's own words and pictures, a personal glimpse into her path to the BBC Music Sound of 2018 Longlist...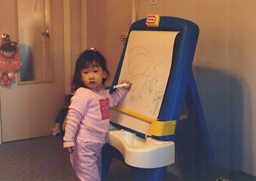 "October 1996: For as long as I can remember, I wanted to be a visual artist…"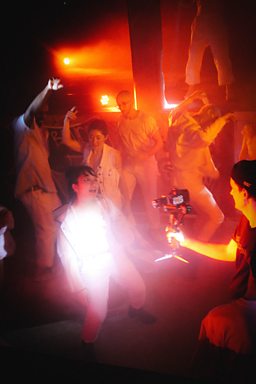 "9th October 2017: I co-directed the music video for 'Raingurl'. Here's a BTS photo of me and my cast of friends, and Alex Gvojic who was an incredible director of photography"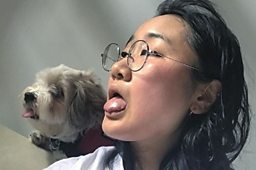 "Didn't contribute much to the journey but took this little guy to the studio with me occasionally."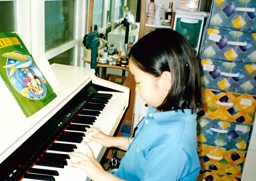 "September 2001: I used to take intensive piano lessons briefly as a child."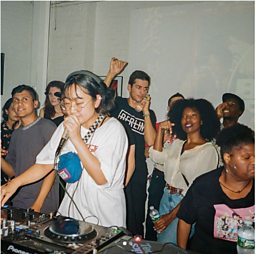 "October 2017, Boiler Room NYC: I've been inviting friends over and cooking homemade curry asking guests to bring records and mp3s while I cook. I realised especially in Korean culture growing up, it's very common to share the same food which gave me a great sense of community and although food isn't normally at shows I made it a part of this one!"