Case Updates
Since its first broadcast in 1984, Crimewatch has appealed for help with almost 5,000 cases, including most of the major crimes of the past three decades; from the bombing of the Grand Hotel in Brighton in 1984, the shooting of 11-year-old Rhys Jones in 2007 and the murder of Joanna Yeates in Bristol, Christmas 2010. Here are just some of the recent cases solved as a direct result of calls from Crimewatch viewers. For legal reasons, there is sometimes a delay before we can report the full details. Thank you for your help – your calls really do help to crack cases.
Javaid Ali killing
In July 2012 Crimewatch featured an emotional appeal by the son of Paisely shopkeeper Javaid Ali to find the person responsible for a vicious knife attack on his father.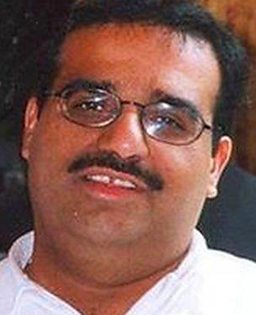 The attacker slit Javaid's throat, and he died a few days later in hospital A few days after the appeal went out on air, a woman emailed the programme, and contacted the police because she feared her son was responsible.
In September 2013 her son, 31-year-old Lee Anderson went on trial for Mr Ali's murder at the High Court in Glasgow.
He denied fatally stabbing the 48-year-old at Sunshine Grocers in Green Road. The prosecution said that Mr Ali was alone in the shop when Anderson walked in wearing a hoodie. He waited until other customers left before trying to steal alcohol from the shelves. When he was caught by Mr Ali, Anderson lashed out with the knife.
The jury heard that his mother became concerned that Anderson was responsible after watching the Crimewatch appeal, and that her son had confessed to her saying "I stabbed the shopkeeper." In court she later denied suspecting him and said she thought he was joking.
Anderson, from Paisley, was charged with murder but the jury found him guilty of the lesser charge of culpable homicide. He was sentenced to 15 years in prison.
Harrow child sex assault
A man who indecently assaulted a young girl in a supermarket in Harrow in north London in March 2012 was identified as a direct result of calls to the programme.
83-year-old John Hayford from Dorset was subsequently sentenced in August 2013 to 21 months in prison, suspended for two years after pleading guilty to sexually assaulting a child under 13.
Wealdstone hammer attack
We asked people watching at home to identify the man responsible for attacking a man in Wealdstone in February 2013 during which the 18-year-old victim had his skull fractured with a hammer.
Crimewatch viewers helped identify the man as 30-year-old Brian Moore from Hatfield in Hertfordshire and he was sentenced to five years three months in prison for grievous bodily harm and possession of an offensive weapon.
Stanmore laptop robbery
In November 2012 we showed CCTV footage of a woman being robbed at gun-point as she made her way home in Stanmore, north London in February 2012.
Viewers recognised the men responsible as 21-year-old Vishal Pawar of Gaydon Lane, London and 19-year-old Zain Andani of Marsh Lane, Stanmore. They were each sentenced to three and a half years in prison.
Swansea child sexual assaults
The February 2013 programme featured CCTV of a man who indecently touched two young girls while they were inside a shop in Swansea.
Thanks to information from viewers the man in the footage was identified as 52-year-old Steven Frank Hansen from Cockett in Swansea.
He was found guilty of two counts of sexual touching of a girl under 13 and was sentenced to 20 weeks in prison and was ordered to pay each of his victims' £800 in compensation. He will remain on the sex offender register for seven years.
Deptford train station phone robbery
In November 2012 we featured CCTV of a man stealing a mobile phone from a woman at Deptford train station in South East London.
A Crimewatch viewer got in touch to say he recognised the man responsible. Just three days after the show, 35-year-old Charles Okonkwo had been arrested, charged and convicted of robbery. He was sentenced to 10 months in prison.
Freckleton Arson
In the September 2012 programme we appealed for your help with an arson attack that killed four siblings in Freckleton, Lancashire.
Two-year-old Jordan, four-year-old twin girls Holly and Ella and their older brother, 19-year-old Reece Smith, all died in the fire in their home in January 2012.
19-year-old Dyson Allen was convicted of four counts of manslaughter in July 2013 and subsequently sentenced to life in prison.
Staffordshire clothes shop burglary
In September 2012 we featured CCTV of a gang breaking into a designer clothes shop in Lichfield, in Staffordshire, just before Christmas 2011.
As a result of calls to the show one of the gang was identified as 25-year-old Thomas Wheeler from Pleck in Walsall and in March 2013 he was jailed for 12 months after admitting the offence.
Essex cold case schoolgirl rape
In July 2012 we had a great result in a case we featured almost 15 years ago. A 15-year-old girl was raped after she made her way home from her school Christmas carol concert in Essex in 1997.
The man responsible, 34-year-old Jon Molt, was traced through the use of what forensic scientists describe as familial DNA, after a member of his family gave a sample in an unrelated matter. Molt of Harlow in Essex was convicted of the attack and was sentenced to eight-and-a-half years in prison.
Henry Moore sundial
Also in the July 2012 programme, we featured a very rare and valuable Sundial, designed by Henry Moore, which was stolen from a house in Hertfordshire. We appealed for information about the theft and as a direct result of a call from a scrap metal dealer who had unknowingly bought the half million pound sculpture for just £46.
The two men responsible for the theft were identified as 22-year-old Liam Hughes and 19-year-old Jason Parker. They were both sentenced, with Hughes receiving 12 months in prison and Parker 12 months in a young offenders' institution.
John Jambu
In July 2012 we appealed for information about John Jambu who was wanted in connection with the rape at knife-point of a woman in 2010.
As a direct result of calls to the programme Jambu was arrested on the very night the appeal was broadcast – he was found hiding inside the base of his divan bed in a house in Croydon. He was convicted of rape and of fraud by misrepresentation and was sentenced to seven years in prison.
Llywelyn Thomas Murder
In May 2012 we featured a reconstruction of the fatal attack on 76-year-old widower Llywelyn Thomas. The retired farmer was brutally attacked in his own home in Cambridgeshire in December 2011.
The jury took only one hour to find the two men responsible guilty of his murder. 26-year-old Frankie Parker will serve a minimum of 24 years in prison, whilst his uncle, 21-year-old Gary Smith, was sentenced to a minimum of 22 years.
Bath nightclub punch
In May 2012 we featured CCTV footage of a man being punched in Bath during the early hours of Valentine's Day that year.
As a result we had dozens of calls naming the man responsible as 23-year-old Christopher Riley from Oldham. After seeing himself on the show Riley got on a train to Bath and handed himself in. He admitted the assault and was given a five-month suspended prison sentence and was ordered to pay his victim £200 in compensation.
Nellie Geraghty murder
In January 2012 we showed a reconstruction of the murder of Nellie Geraghty.
Seventy-nine-year-old widow Nellie died after being attacked and robbed near her home in Shaw, near Oldham in November 2011. Her attacker left her for dead after stealing her handbag which contained her purse and her late husband's ashes.
In August 2012, 37-year-old Mark Royle was convicted of robbing and murdering Nellie. He will serve at least 28 years in prison.
Barrie Williamson
Barrie Williamson, a prolific burglar, who was on the wanted faces board in January 2012, was arrested at a B&B in Blackpool and has been convicted of four burglaries. He asked for another 39 offences to be taken into consideration and has been sentenced to seven years imprisonment. He was located as a direct result of a call to the programme.
Mo Bourner attack
Mo Bourner was left with serious brain damage after being attacked as he walked home from a beach party in Bexhill in Sussex in October 2011. After we appealed for information in December 2011 dozens of viewers named the attacker as 20-year-old Ashley Dacosta from Bexhill.
Dacosta admitted racially aggravated Grievous Bodily Harm. He was also convicted of perverting the course of justice and was sentenced to six years in prison with the judge describing him as 'racist and repugnant'.
In connection with the investigation into the attack on Mo, 25-year-old Jack Carrick, also from Hastings, was convicted for intimidating a witness and perverting the course of justice. He was sentenced to two years.
Mo's recovery is progressing and he continues to work hard with his physio team and family to get as well as he can.
Helensburgh Arson
In September 2011, we appealed for your help on an arson attack that killed three people in Helensburgh, west of Glasgow. Angela Sharkey survived the fire but husband Tommy snr and their children, Bridget and Tommy Jnr, all died in the fire in their family home. Our appeal included crucial CCTV footage of a man seen in the area at the time of the fire.
Viewers helped to identify the distinctive walk of the figure in the CCTV as that of 50-year-old Robert Jennings. Both Jennings and 38-year-old Scott Snowden were convicted of three counts of murder and one count of attempted murder. Snowden was given a minimum of 33 years in prison and Jennings will serve a minimum of 29 years.
Rhino head theft
In September 2011 we showed CCTV from cameras at the Haslemere Museum in Surrey which captured three men casing the displays before returning at night to steal an extremely rare and valuable rhino head in May 2011.
As a direct result of calls from Crimewatch viewers the three men were identified. In September 2012 34-year-old Jamie Channon and 30-year-old Tony Moore pleaded guilty to conspiracy to burgle. The pair also admitted conspiracy to burgle 13 supermarkets in which more than £60,000 worth of cigarettes were stolen.
They were sentenced for both offences with Channon receiving seven years and Moore, five. The third male was identified but CPS deemed there was insufficient evidence to proceed against him.
Stradivarius violin theft
Also in December 2010, we appealed for information regarding the theft of a rare violin in Euston Station, London. Musician, Min-Jin Kym's case was stolen from under her seat in November 2010. The case contained her 300-year-old Stradivarius violin and two bows, which were worth over £60,000.
In April 2011, 30-year-old John Michael Maughan and two boys, aged 15 and 16, all pleaded guilty to the theft. Maughan was sentenced to four and a half years in prison. In July 2013 the £1.2 million violin was recovered from a property in the Midlands and returned to Ms Kym.
Richard Deakin murder
In December 2010 we showed viewers some chilling footage of a man on his way to murder 27-year-old dad-of-two Richard Deakin. He was shot dead as he lay in bed at his home in Staffordshire, in July 2010. After killing Richard the gunman calmly walked off before being driven away in a black Vauxhall Corsa.
In December 2012, 63-year-old David Harrison and 34-year-old Darryl Dickens were both convicted for their parts in the murder. Harrison, the gunman, was sentenced to 37 years and Dickens, who was the get-away driver, received 30 years.
Harrison was named by a Crimewatch viewer who recognised his distinctive sewn-up balaclava which he wore to hide his missing teeth.
Comberbach post office robbery
The October 2010 programme featured a reconstruction of a robbery during which a postmaster was badly injured when he was attacked by a man wielding an axe at his post office in Comberbach, Cheshire, in June 2010.
Thanks to leads from viewers and a detailed police investigation the man responsible was identified as 40-year-old Delroy York from Birmingham and in May 2012 he was convicted of armed robbery and sentenced to an indeterminate prison sentence. He will serve at least nine years before being eligible for parole.
Call anonymously any time on 0800 555 111. Crimestoppers is an independent charity helping to find criminals and help solve crimes.