Your team for Welsh Sport
BBC Radio Wales Station Editor, Steve Austins, outlines our football commentary plans for the new season.
This blog was published in August 2013, as the 2013-14 football season commenced. Details on BBC Radio Wales' coverage of the 2014-15 season will be published in our FAQs Guide (see links at top of the page) later in the Summer.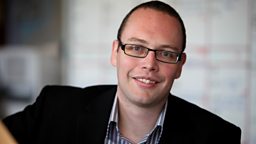 Today we're announcing our commentary plans for the most exciting season of Welsh football ever. And, in a nutshell, fans of Swansea City and Cardiff City will be able to hear every kick of every game on FM in those cities and the surrounding areas. Plus there will be extensive coverage of both Newport County and Wrexham across the season.
There's a comprehensive list of what platforms you can hear your team, and what you can hear in your part of Wales on our FAQ page. But in summary:
We'll broadcast every Cardiff City game, home and away on FM in south east Wales (an area which approximately stretches west to Porthcawl and Maesteg, north to Abergavenny). We do not have the rights to broadcast Cardiff games outside south east Wales, unless that game is also being broadcast across the whole of the UK on 5Live or 5Live Sports Extra. Then we'll broadcast Radio Wales commentary of the game on as many frequencies as possible.
We'll do exactly the same for Swansea City on FM in the Swansea area (which approximately stretches east to Neath, west to Carmarthen, north to Llandovery). Again, if the game is available on the BBC across the UK, we'll broadcast it on as many frequencies as possible.
An example of how this will work comes on the second weekend of the season. Cardiff v Man City is the 5Live game that day so you'll be able to hear that game on all Radio Wales frequencies, in all parts of Wales - except on FM in the Swansea area, where you'll hear Tottenham v Swansea.
In terms of our other teams, you can hear commentary of newly promoted Newport County on FM in south east Wales, when Cardiff aren't playing. We also have the rights to broadcast Newport games across Wales. And Wrexham games will continue to be available on FM in north Wales (Wrexham town and the north Wales coast) and occasionally across Wales too.
When multiple games are on FM frequencies across Wales, then 882 & 657 AM, and Digital TV will act as a scores service. At other times, you may get full commentary of Newport or Wrexham. This is also the service you'll get if you receive FM from the Preseli, Haverfordwest or Blaenplwyf transmitters.
On DAB, we are working to replicate our FM coverage in south east Wales and the Swansea area, although we will not be able to do this at the start of the new season. Initially, DAB sets in these areas will receive the same feed as AM & TV. Listeners to DAB in north east Wales will receive Wrexham commentary from the start of the season. Radio Wales on DAB is currently unavailable in other parts of Wales.
And finally online; we do not have rights to broadcast commentary for Cardiff City, Swansea City or Newport County's league or League Cup games. However, we do have UK online rights for FA Cup games. Similarly, we have UK rights for Wrexham games. To listen online, go to the BBC Sport Wales website as we do not provide a feed of these games on the BBC Radio Wales website (as our listen live stream is only available worldwide).
We have rights for Swansea's Europa League games, home and away, on all platforms except online and will broadcast these games across the whole of Wales.
Don't forget the brand new programmes available to fans this season. There's a new weeknight edition of Radio Wales Sport, presented by Steffan Garrero Monday to Thursdays with Rick O'Shea presenting his Scrum V Redzone on Friday nights. Simon Davies will be here with live commentary on your game on Saturdays from 2. Then at 5.30, Call Rob Phillips to talk about anything you've seen or heard at your game.
The season has already produced some extraordinary results and it is only just getting underway. Share it with BBC Radio Wales. We really are your team for Welsh Sport in 2013/14.
Your guide to what football you can listen to, depending on your team, or the area of Wales you're in.