Royal Wedding fever? Here's 5 wedding films to watch - and 5 to avoid...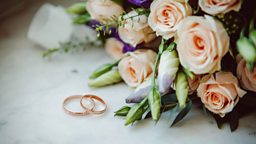 Weddings themselves are reasonably rare in films. The aim of most romantic films after all, either comedies or dramas, is for the couple to overcome various obstacles, with the wedding itself providing the happy-ever-after ending off-screen. Yet when weddings and wedding receptions are handled correctly in the movies, or even subverted, they can provide a compelling mix of high tension and high spectacle.
So if the nuptials of Prince Harry and Meghan Markle have put you in the mood for a good ol' wedding film (we can't watch the reception, after all...) we now present five films to watch… and five to avoid!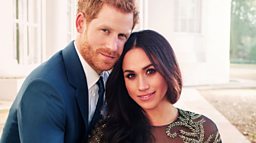 Here's Mark's 5 to watch...
Mamma Mia
(2008, dir. Phyllida Lloyd) (PG)
Next thing I know I'm welling up. Not once but twice… It's terrible… but strangely wonderful"

Mark Kermode
On paper this shouldn't work - the songs of ABBA shoehorned into a plot about a bride-to-be who has secretly invited three men - any of whom could be her biological father - to her wedding.

Given that Thomas Markle, Meghan's father, will not be walking her down the aisle, revel in this wedding story on a sun-drenched island where three fathers-of-the-bride turn up.
Bridesmaids
(2011, dir. Paul Feig) (15)
Kristen Wiig, Maya Rudolph, Rose Byrne, Melissa McCarthy, Ellie Kemper, Chris O'Dowd, Rebel Wilson, Matt Lucas and Jon Hamm star in this sharp-scripted comedy from 2011.
It is funny and I did laugh. A lot"

Mark Kermode
Wiig plays Maya Rudolph's Maid of Honour, and as Mark pointed out, this is really a film about the relationship between women. It's one of Melissa McCarthy's more successful roles and is a prime example of Paul Feig's mastery of comedy direction.
Muriel's Wedding
(1994, dir. P.J. Hogan) (12)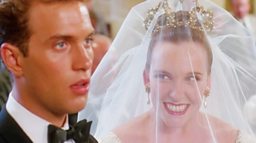 As a self-described feminist, this is essential viewing for Meghan Markle.
It certainly has a happy-ever-after ending but not in the way you'd perhaps imagine. Muriel builds a relationship with someone who respects her, and stands up to an abusive parent, all the while discovering what's really to be valued in life. Often thought of as a life-affirming romcom, this has greater depth than most.
The Philadelphia Story
(1940, dir. George Cukor) (U)
Almost 80 years old, this is the high society movie that restored Katharine Hepburn's reputation.

It's adapted from a Broadway hit based on the various marriages of Helen Hope Montgomery Scott, a Philadelphian socialite and philanthropist. Hepburn is superb as she negotiates her way toward a wedding to the nouveau-riche George Ketteridge.
It has been described by some as the best romantic comedy of all time.
It's inconceivable that a list of movies to watch before (or after!) a Royal Wedding could not include this gem. Adapted by William Goldman from his own 1973 novel, we join Westley, (a dashing Cary Elwes), as he endeavours to save Princess Buttercup (Robin Wright) from her wedding to Prince Humperdinck (Chris Sarandon).
If the Archbishop of Canterbury opens the ceremony with the line "Marriage... is what brings us together today. Marriage... that blessed arrangement, that dream within a dream," delivered with Peter Cook's rhotacism, then a nation of filmgoers will rejoice.
Kill Bill Vol.2
(2004, Dir. Quentin Tarantino) (18)
A film so long they had to split it into two parts (when has this ever worked?!).

Uma Thurman's Beatrix Kiddo is rehearsing her upcoming wedding when old flame Bill, a deadly assassin nicknamed Snake Charmer, turns up. She makes the mistake of introducing Bill to her fiancé, and the ensuing bloodbath is classic operatic Tarantino violence, resulting in The Bride suffering an injury which must have smarted a bit. One to save until Harry and Meghan have been married for a few years...
Beetlejuice
(1988, Dir. Tim Burton) (15)
Perhaps watching a scene where a bride marries a festering, degenerate corpse would not be the couthest viewing for the cinema room at Cliveden House, where Meghan is staying on the Friday night before her wedding.

But you can maybe imagine Harry sticking it on his in-room DVD player at Coworth Park. Beetlejuice does have some great banter, after all.
Rec 3 Genesis
(2012, Dir. Paco Plaza) (18)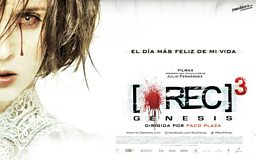 Sweet, slightly sentimental marriage service? Tick. Upper-crust wedding reception in an enormous mansion? Double tick. An uncle throwing himself off a balcony? Erm… Guests becoming infected by some kind of Zombie virus resulting in a graphic, violent and bloody denouement with the bride wielding a chainsaw to fend off the flesh-eaters? Let's hope not, but stay tuned to BBC News 24.
"You make your own decision. But I know here I'm going," says Leticia Dolera as she heads off into the fray. Sadly, this film is not only very gory but very boring, so definitely one to skip.
A Wedding
(1978, Dir. Robert Altman) (PG)
If major 'awks' on the wedding day aren't your thing, look away now - as auteur Robert Altman turns his satirical scalpel to the traditional family wedding. All the ingredients to ruin the big day are here: snobbery, racism, infidelity, jealousy, greed, drug addiction, alcohol abuse and death. It is brutal and moving and absolutely not the film to watch the night before your wedding.
A film so bad that Mark Kermode threatened to resign if there were ten worse films that year.
It's only a chick flick in that if you ground it up and served it to battery hens it might be better served than running it through a projector"

Mark Kermode
Yet he wasn't nearly the only critic to heap opprobrium on this disaster. Rolling Stone's Peter Travers said "it should numb the skulls of moviegoers of all sexes and ages," and Washington Post's Ann Hornaday called it "predictable, lazy and as overprocessed as Kate Hudson's hair." She continued: "This thoroughly joyless movie also possesses a deep nasty streak, making it loathsome when it might have been merely annoying."

For the full nine minute rant, watch the clip above and thank your lucky stars that Meghan didn't have a childhood friend with whom she had fantasised about weddings from a very early age.
It's the worst film on this list and also the cheapest to buy On Demand. Can't imagine why.