Missing Hours
19:57
A brief altercation between Lucy and Ian Beale was witnessed by Peter – brother of the deceased. Both Lucy and Peter are believed to have left the Beale residence at around the same time.
19:59
Lucy left Albert Square (believed to be heading to Walford Common). Caught on CCTV walking down Bridge Street at 19:59.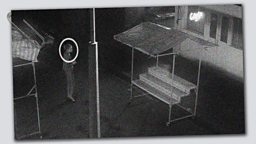 23:10
The Queen Vic shut – most of the local residents attended a house warming party at the Mitchells' (27 Albert Square). This continued for several hours.
08:00 - 19/04/14
Lucy's body found on Walford Common. The whereabouts of her purse and mobile are currently unknown.