The 12 best albums of 2016, as picked by Annie Mac
If there's one person at Radio 1 who knows good music, it's Annie Mac.
2016 has been a hugely varied year for music and her picks for the 12 best albums of the year reflect that, with artists such as Skepta, Christine & The Queens and Beyoncé all on the list.
These are the albums she picked, with words from Annie on why reckons they represent the best of the best from the past 12 months. How many of these are already on your favourites list?
All through December, Annie's featuring a different one of the albums on her radio show – every Monday to Thursday from 7pm
A Tribe Called Quest - We Got It From Here… Thank You 4 Your Service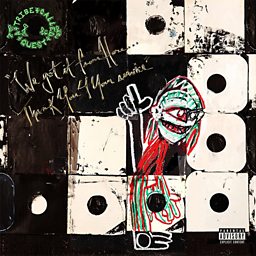 "I thought it would never happen after the tragic death of Phife Dogg, but 2016 saw a brand new LP from one of the cornerstones of hip-hop: ATCQ.
"Sounding both fresh and classic, with exquisite production from Q-Tip and star turns from long-time collaborator Busta Rhymes as well as Kendrick Lamar and Andre 300 – this is the very best of hip-hop."
Anderson .Paak - Malibu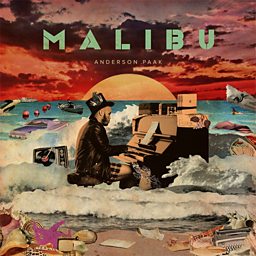 "An incredibly accomplished body of work… soulful and complex, overwhelmingly warm and inviting, SO listenable! It shows Anderson up to be one of the most exciting new artists around. This is one of my most listened-to albums of the year."
ANOHNI - Hopelessness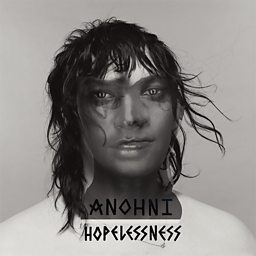 "So brutal, so beautiful – the juxtaposition of these hard-hitting lyrics with this really uplifting music is jarring and odd. I've never heard anything like this before. Her voice is inimitable, so soulful, so raw… and really commanding for this.
"Definitely the most interesting and thought-provoking album I've heard this year."
Beyoncé - Lemonade
"Beyoncé pushed herself more than ever before in her career on this album – emotionally, creatively and politically.
"She is angry, honest, and more powerful than ever. The first concept album for Bey? It makes Lemonade one of the most powerful in her whole repertoire, and makes for a much more interesting pop star."
Chance the Rapper - Colouring Book
"This is the sound of artistic freedom, folks! Chance is beholden to no-one – and it shows. The album is laced with interesting collaborations from Kanye to D.R.A.M to Bieber, but none over shine the charm of Chance's lyrics and delivery. He is a star."
Christine and the Queens - Chaleur Humaine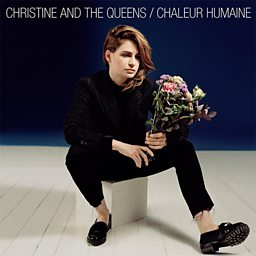 "Aaah what a woman! The accent, the aesthetic, the articulation, the exquisite pop production – no-one has made a brighter impression on the musical landscape this year than Christine and the Queens. I'm sure Chaleur Humaine will be deemed a classic in years to come."
Francis and the Lights - Farewell, Starlite!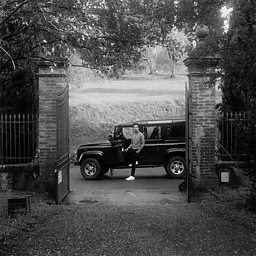 "Francis is a genius. Oozing charisma, his music reflects his personality – it's very warm and very interesting without being intimidating. Simple synths back his falsetto vocals and make for a surprisingly tender record. I love it."
Kanye West - The Life Of Pablo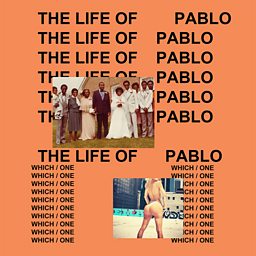 "I sat in a cinema in North London watching the live streamed listening party of this album. I marvelled at the audacity of Ye in New York's Madison Square Garden, with this myriad of models displaying his latest Yeezy collection. Like its chaotic launch, The Life Of Pablo is cram-packed with ideas and ambition and for any music lover it is a must.
"It's an album I go back to again and again. The songs definitely stand the test of time."
Mystery Jets - Curve Of The Earth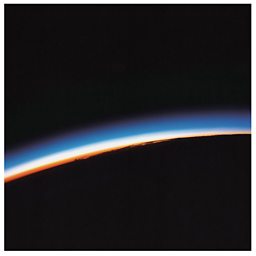 "This is the album of a band who are fully in their prime, and have had the space to evolve and grow. With one new member, and the confidence to do it all themselves, their fifth album is fearless and beautiful.
"From psychedelia to prog to Americana, their influences converge beautifully throughout and always with these grabbable pop choruses. Love."
Radiohead - A Moon Shaped Pool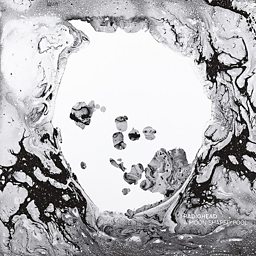 "Beautifully crafted as an album – progressive, unique and emotive, I got SO lost in it. The orchestration throughout is absolute brilliance. The listening experience leaves you feeling on edge and soothed in equal parts."
Skepta - Konnichiwa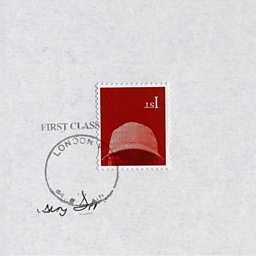 "This felt like a very important record, a real milestone in modern grime – no compromise. 100% British. Super talented production and delivery from Skepta.
"I like his brags: walking home from Wireless in the rain, getting the train to the Brits… it's the opposite of cliched hip-hop self-aggrandising and it makes me like him."
Solange - A Seat At The Table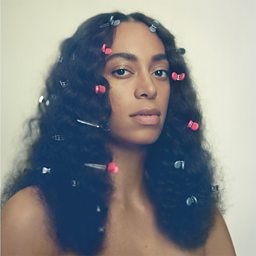 "That juxtaposition of warm, tender sonics and candid lyrics, with a raw and unguarded vocal delivery, make for a great album. This album has real purpose; a project of passion that has been meticulously made over a 4 year period. Another future classic."
Listen to Annie Mac from 7-9pm, Monday to Friday, on Radio 1