Liz Berry helps young poets blossom
With its rules, terms, famous practitioners and variety, poetry can seem daunting. But you don't have to know your accentual verse from your zeugma to make words flow on the page. Award-winning poet Liz Berry says poetry can be a 'serious game' but it is also rewarding and should be enjoyed.
Berry is a judge for 2015's Foyle Young Poets of the Year Award, which is once again inviting 11-17-year-olds to submit their best works ahead of the 31 July deadline. If you need help to embrace your rhyme and reason, here are her top ten tips to get started.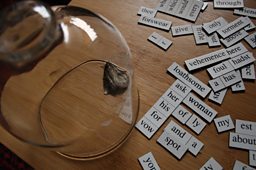 1. Read
When asked to give advice about writing poetry, all writers say the same thing (and that's because it's true!): read as much as you can, and not just poetry but novels, short stories, non-fiction, song books, instruction manuals - everything! Be a magpie, always on the search for something that sparkles or fascinates you. I've found inspiration in all sorts of strange little books - The Secret Language of Flowers, Victorian canal maps, books of photography. Find things that excite you and unsettle you, make you think more carefully or feel more deeply. Read things that you love and things that make you furious. Read things that make you long to have written them.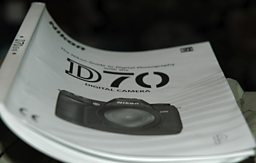 Even instruction manuals can be sources of inspiration
Read as much as you can - even instruction manuals
2. Look and Listen
Listen to poets reading their poems on sites like the brilliant Poetry Archive or YouTube. One of my favourite apps is from The Poetry Foundation where you can pick two themes (nature and optimism for example) and then spin to discover a world of brilliant poems. Also, take any opportunity to go and hear poets reading live. Look on The Poetry Library's Events page to find out about readings and festivals in your local area.
3. Be curious
Always be open to finding new adventures and inspirations. Listen to music, go to galleries, explore museums, take walks, see films and plays, go on a treasure hunt in your own area. Be endlessly curious about the world and take every opportunity to discover something new and interesting. Fill your head with wonder and your poems will fizz.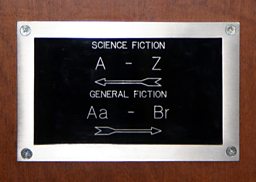 Always be open to finding new adventures and inspirations.
Young Poet's Poems Wanted
The Foyle Young Poets of the Year Award is for poems written by any young poet aged 11-17. Since it began 15 years ago the award has kick-started the careers of exciting new voices and is the largest competition of its kind.
Each year 100 winners are selected by a team of high profile judges, receiving their awards at an annual prize-giving event on National Poetry Day, 8 October.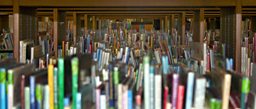 Read as much as you can, and not just poetry but novels, short stories, non-fiction, song books, instruction manuals - everything
4. Notebook
Keeping a notebook is a great way of recording your ideas, thoughts, odd lines and anything which sparks your imagination. Nothing too fancy is needed, just something you feel happy writing in. Your notebook is private and just for you so it's a place where anything goes; you can play, experiment and make your first drafts freely. Sometimes from the wildest, messiest scraps of writing a poem will begin.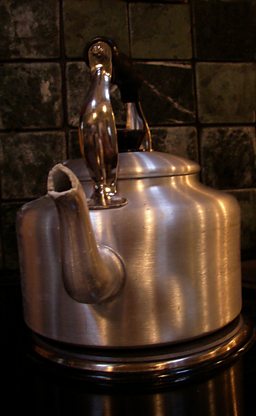 You can write on the bus home, whilst the kettle boils, on a rainy afternoon
5. Write, Write, Write
Make writing part of your every day life. You might write a few dreamy sentences when you first wake up in the morning or a note or two before you go to bed. You can write on the bus home, whilst the kettle boils, on a rainy afternoon. Write in your head, in your notebook, on your phone, on the back of a receipt. And keep it all. You never know which spark will light the fire of a poem.
6. Play
Don't be afraid to try new things and to play. The brilliant poet and teacher Pie Corbett describes poetry as a 'serious game': it's about important and meaningful things but has its roots in play and exploration. So try new things: rhyme and no rhyme, long lines and short lines, traditional forms like sonnets and ballads, mixing in dialects and words from your home language. There's lots of brilliant exercises and challenges on the Young Poets Network website to guide you. Never be afraid to try anything. The best that can happen is an amazing, exiting poem will come from it. The worst that can ever happen is that you'll write an awful poem and in the grand scheme of things that's a small loss.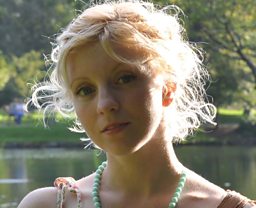 Liz Berry
Liz Berry was born in the Black Country and now lives in Birmingham. She received an Eric Gregory Award in 2009, an Arvon-Jerwood Mentorship in 2011 and won the Poetry London competition in 2012. Her pamphlet The Patron Saint of Schoolgirls was published by Tall Lighthouse in 2010. Her poems have appeared in many magazines and anthologies, been broadcast on BBC Radio and recorded for the Poetry Archive. Liz's debut collection, Black Country (Chatto & Windus, 2014), was a Poetry Book Society Recommendation and won the Forward Prize for Best First Collection 2014.
Ideas to exercise your mind
7. Exercise
Exercises are great for keeping your creative brain whirring and for generating new poems when you're in need of inspiration. You can find lots of brilliant exercises online at the Young Poets Network. Here's one I especially like: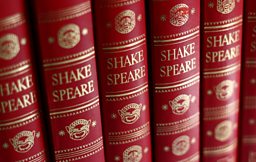 Be true to yourself and the things that you care about and the things it feels important for you to say
• Write a poem in praise of something or someone unexpected. Think of as many details (tiny, weird and wonderful) about your subject as you can and write them down. Use all your senses to sing their praises. A woodlouse? A desk? Your worst enemy? No subject is too lowly! A great model for a freewheeling but repetitive structure is Christopher Smart's "My Cat Jeoffrey".
8. Polish your poems
It's a very rare poem that comes fully formed and most poets spend lots of time drafting and redrafting their work. See revision as a positive process. As the poet Naomi Shihab Nye wonderfully put it: "I see revision as a beautiful word of hope. It's a new vision of something. It means you don't have to be perfect the first time. What a relief!" So edit your poems and tinker away at them until you feel they're the best they can be. Save all your notes and drafts in case you lose the energy of your poem and need to go back and find it. Version 3, 9 or even 57 could be the one! To help me to draft I record myself reading the poem and then listen back to hear where it clunks or loses its music. I also send my poems to a good poet friend who gives me feedback and to my workshop group so I can hear from a few different readers. If you get completely stuck on a poem then never be afraid to put it in a drawer (or a 'Poems in Progress' folder) and come back to it when you feel ready. Sometimes it just takes a new day or a new thought to help you find what you were trying to say.
8. Share
Connecting with other poets is one of the best ways of learning about poetry and making new friends. Your school or college might have a writing group or there might be one running in your local area. The Young Poets Network website has a great list of courses, groups and opportunities for young writers so see if you can find something local to you.
9. Be patient
Be patient with yourself. It takes a long time to be skilled in any craft. There's no hurry. Be true to yourself and the things that you care about and the things it feels important for you to say. Keep a poem you truly love (mine is 'The Farmer's Bride' by Charlotte Mew) on your wall or in your notebook and if ever you feel stuck or disheartened then look at that poem and remember why it's all worth it. Because you want to write something that makes someone feel the way that you feel when you read that poem.
10. Enjoy
Poetry is a serious game so don't forget to enjoy it and have fun as you play. Take pleasure in words, ideas and images and never lose your sense of wonder.